Welcome to Pakistan
Pakistan, with the world's oldest civilization, exotic mountain beauty and splendid seasonal variety, has immense tourist potential. The sacred religious places, which spread throughout the country, make Pakistan an attractive place for a variety of people and religions. The tourism assets of Pakistan include a coastal zone spreading over one thousand kilometers along the Arabian Sea offering long term development potential for beach resorts, diversified natural deserts in the south and beautiful hill stations and valleys in the north. It has also great potential for tourism sports like mountaineering and trekking. The relics of the Indus Civilization in the south, Gandhara Civilization in the north and the great heritage of Mughals in Punjab are exceptional cultural assets of Pakistan.
In 2010, Lonely Planet termed Pakistan "tourism's 'next big thing' for more years than we care to remember". Pakistan was ranked The Best Holiday Destination for 2020 and was also declared the third-highest potential adventure destination in the world for 2020. As security in the country improves, tourism increases; in two years, it has increased by more than 300%.The Pakistani government has launched online visa services for 175 countries and 50 countries were offered visa on arrival, making a visit to Pakistan easier.
In 2018, the British Backpacker Society ranked Pakistan the world's top adventure travel destination, describing the country as "one of the friendliest countries on earth, with mountain scenery that is beyond anyone's wildest imagination". Forbes ranked Pakistan as one of the 'coolest places' to visit in 2019. The World Economic Forum's Travel & Tourism Competitiveness Report placed Pakistan in the top 25 per cent of global destinations for its World Heritage sites, which range from the mangroves in the Indus Delta to the Indus Valley Civilization sites including Mohenjo-daro and Harappa.
According to the World Economic Forum's Travel and Tourism Competitiveness Report 2017, the direct contribution of travel and tourism to Pakistan's GDP in 2015 was US$328.3 million, constituting 2.8% of the total GDP. According to the World Travel and Tourism Council, the direct contribution of travel and tourism to Pakistan's GDP in 2016 was US$7.6 billion (PKR 793.0 billion), constituting 2.7% of the total GDP By 2025, the government predicts tourism will contribute ₨1 trillion (US$6.2 billion) to the Pakistani economy.
In 2013, 565,212 tourists visited Pakistan, contributing $298 million; these figures have since risen to over 6.6 million tourists in 2018. By comparison, Pakistan's domestic tourism industry is estimated at 50 million tourists who travel in the country on short trips usually between May to August. The largest inflow of tourists is from the United Kingdom, followed by United States, India and China.
DIVERSE COLOURS OF TOURISM
Adventure Tourism (Sightseeing)
With a landscape blessed with the mightiest mountain ranges, snaking rivers of incredible speed and grand valleys, Pakistan is the ultimate destination for adventure travel. From glacier trekking and mountaineering to rock climbing and rafting, there are plenty of ways for thrill seekers to get their adrenaline fix. We have gathered the best tours that will appease the most adventurous of the travelers.
Mountaineering expeditions
Skiing
White water rafting, canoeing and kayaking
Rock Climbing
Cycling from KKH Hunza to China
Trekking
Conventional Tourism (Festivals, Sports, Traditions)
Sibi Festival: (February) At Sibi (Balouchistan ). Traditional sports, handicrafts exhibition, folk music and dances.
Sindh Horse & Cattle Show: (February) At Jacobabad (Sindh). Similar activities as in Sibi Festival.
Jashan-e-Larkana: (February) At Larkana (Sindh). Traditional sports, exhibition of handicrafts, folk music and dances.
Bassant With the advent of spring Basant Festival is celebrated with pomp and show in mid-February every year in Lahore. In other words this is the spring festival.
Nauroze: (March) Celebrated only in Gilgit, Hunza, Skardu and Chitral. Polo, foot-ball, volley-ball and hockey matches, folk dances and music.
Mela Chiraghan (Festival of lamps): (Last week of March) Held for 01 week outside Shalimar Gardens, Lahore.
Horse & Cattle Show: (End of March till 1st week of April). At Dera Ismail Khan. Local games, folk dances, music, cattle races and exhibition of local handicrafts.
Jashan-e-Shikarpur: (In April for 01 week) At Shikarpur, Sindh. Cultural activities, local sports and handicrafts exhibition.
Joshi or Chilimjusht: (14-15 May) Kalash festival of welcoming spring, held in Kalash Valleys near Chitral. Folk dances, music and exchange of dishes.
Shandur Polo Festival Traditional polo tournament between the teams of Chitral and Gilgit is being held on the highest polo ground of the world - The Shandur Pass (Chitral district). Allied activities include fold music, folk dances and other competitions. A tent village along Shandur Lake will be set up in cooperation with the local administration.
Utchal: (15-16 July) A harvest festival, celebrated by Kalash people in Kalash Valleys, Chitral.
Phool: (20 - 25 September) Held in Kalash Valleys near Chitral. Reaping grapes and walnuts, dancing and singing.
Lok Mela: (1st week of October, for one week) Folk Festival held at Islamabad. Folk Music, songs, music contests, folk dances, craftsmen at work, exhibition and sale of handicrafts. The festival presents a unique opportunity to watch the culture and craft of the whole country at one place.
Chowmas: (18-21 October) Held in Kalash Valleys near Chitral. Welcoming of winter with first snow-fall. Activities restrict to indoor.
Karakoram Car Rally: • A colorful closing/award giving ceremony was held in Hunza Valley. Prizes, shields, certificates were distributed among the ralliers. SAF-International Karakoram Car Rally was also planned for year 2001, but it was postponed. International Karakoram Car Rally has been proposed to be held during the month of November in 2002 as part of the International Year of Mountains celebrations
Religious Tourism
Pakistan is an especially important site for both Sikh and Buddhist tourists. At one point, Punjab was the centre of the only Sikh empire in history. Nankana Sahib, the birthplace of Baba Guru Nanak, is one of the holiest sites for Sikhs, with the potential to attract as many pilgrims as the Golden Temple in Amritsar. Yet, barely 6,000 Indian Sikhs visit Pakistan, in contrast to over 50 million that visit the Golden Temple — just 120 kilometres away from Nankana Sahab — each year (this includes multiple visits from the same visitors).
The number of pilgrims coming to Pakistan each year and where they stay is controlled and managed for political and security reasons by the state, albeit with fewer restrictions on diaspora Sikhs as compared to Indian Sikhs. According to survey data, a whopping 83pc of the eight million diaspora Sikhs living outside India have shown interest in visiting Pakistan. In addition, 79pc of the 20 million Indian Sikhs expressed an interest in visiting Pakistan. In sharp contrast, just 10pc had actually come to the country.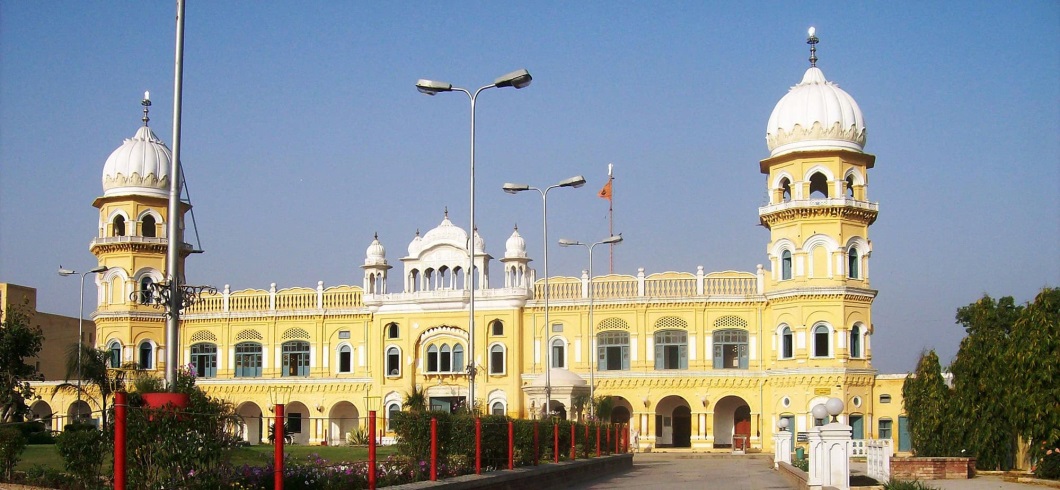 Nankana Sahib
Similarly, Buddhist tourism has an estimated market of 500 million Buddhists across the world. Pakistan's Gandhara region comprising Mardan, Taxila and Swat holds a special place for them. Korean Buddhists in particular trace their religious origin to the area that is now Pakistan, where Korean monk Hyecho travelled 1,300 years ago.
Just recently, a 48-feet-long Buddha was also unearthed in Haripur, making it the world's oldest sleeping Buddha statue. Takht-i-Bahi in Khyber Pakhtunkhwa and the sites in northern Punjab alone have the potential to attract a major proportion of the 50 million Mahayana Buddhists in Korea, China and Japan.
A 2016 Gallup survey of the Buddhist population across a selected pool of countries identified 58 million "interested visitors" of which 5pc (2.9 million) were "likely to visit" Pakistan
Archaeological Tourism
Pakistan possesses remains of several ancient civilizations. The most famous is Indus Valley Civilization which dates to 3,000 BC. However, due to investigations I Balouchistan the remains of Mehergarh have stretched the antiquity even further back in time to 5,000 BC. The most famous sites of Indus Valley Civilization are Moenjoaro (Sindh) and Harrappa (Punjab).
The other famous ancient sites are evidence of Buddhist civilization that flourished in this land. There are several of them and are found in the northern part of Pakistan. They are situated in Taxila (Punjab) and Takht-e- Bahi (NWFP). (HunzaExplorers.com)
PEAKS
Pakistan is home to 108 peaks above 7,000 metres and probably as many peaks above 6,000 m. There is no count of the peaks above 5,000 and 4,000 m. Five of the 14 highest independent peaks in the world (the eight-thousanders) are in Pakistan (four of which lie in the surroundings of Concordia; the confluence of Baltoro Glacier and Godwin Austen Glacier).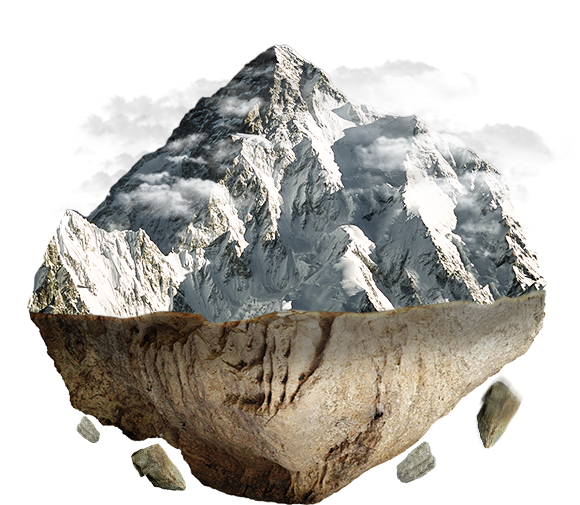 K2 (Karakoram 2)
K2 also known as Mount Godwin-Austen or Chhogori, at 8,611 metres (28,251 ft) above sea level, is the second highest mountain in the world, after Mount Everest at 8,848 metres (29,029 ft). It is located on the China–Pakistan border between Baltistan in the Gilgit-Baltistan region of northern Pakistan, and the Taxkorgan Tajik Autonomous County of Xinjiang, China. K2 is the highest point of the Karakoram range and the highest point in both Pakistan and Xinjiang.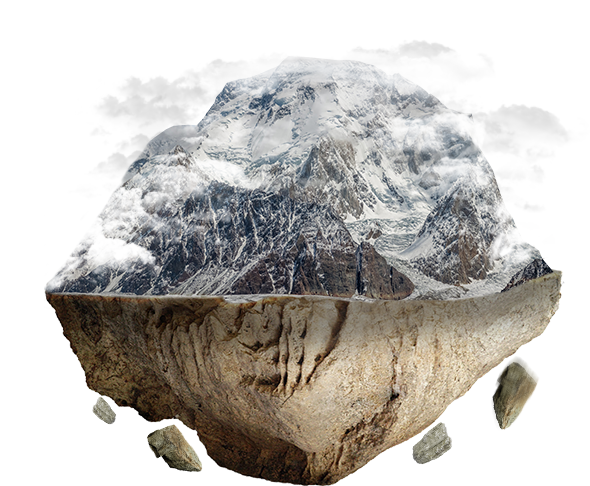 Broad Peak
Broad Peak is the 12th highest mountain in the world at 8,047 metres (26,401 ft) above sea level. The literal translation of 'Broad Peak' to Falchan Kangri is not used among the Balti people. The English name was introduced in 1892 by the British explorer Martin Conway, in reference to the similarly named Breithorn in the Alps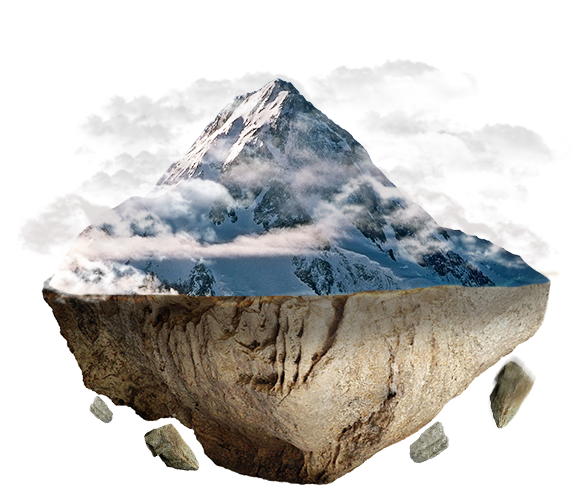 Gasherbrum I
Gasherbrum I surveyed as K5 and also known as Hidden Peak, is the 11th highest mountain in the world at 8,080 metres (26,510 ft) above sea level. It is located on the Pakistan–Chinese border and Xinjiang region of China. Gasherbrum I is part of the Gasherbrum massif, located in the Karakoram region of the Himalaya. Gasherbrum is often claimed to mean "Shining Wall", presumably a reference to the highly visible face of the neighboring peak Gasherbrum IV; but in fact it comes from "rgasha" (beautiful) + "brum" (mountain) in Balti, hence it actually means "beautiful mountain."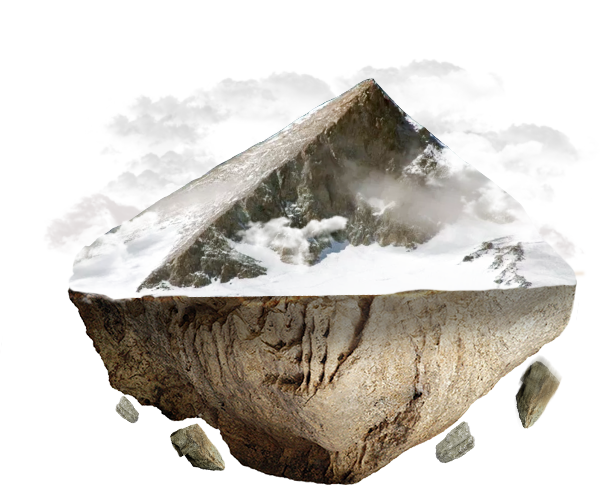 Gasherbrum II
Gasherbrum II surveyed as K4, is the 13th highest mountain in the world at 8,035 metres (26,362 ft) above sea level. It is the third-highest peak of the Gasherbrum massif, and is located in the Karakoram, on the border between Gilgit–Baltistan province, Pakistan, and Xinjiang, China. The mountain was first climbed on July 7, 1956, by an Austrian expedition which included Fritz Moravec, Josef Larch, and Hans Willenpart.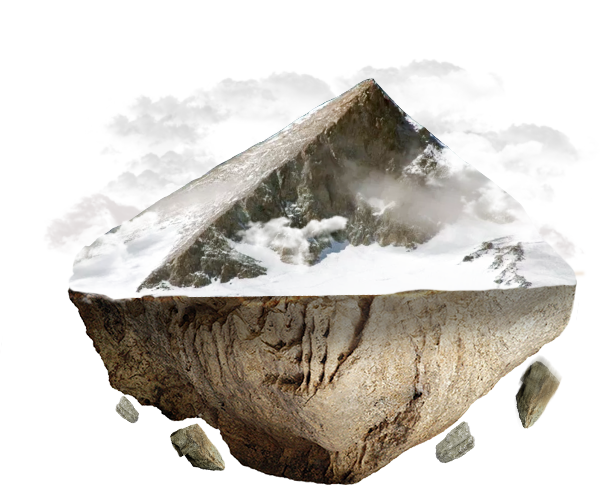 Gasherbrum II
Gasherbrum II surveyed as K4, is the 13th highest mountain in the world at 8,035 metres (26,362 ft) above sea level. It is the third-highest peak of the Gasherbrum massif, and is located in the Karakoram, on the border between Gilgit–Baltistan province, Pakistan, and Xinjiang, China. The mountain was first climbed on July 7, 1956, by an Austrian expedition which included Fritz Moravec, Josef Larch, and Hans Willenpart.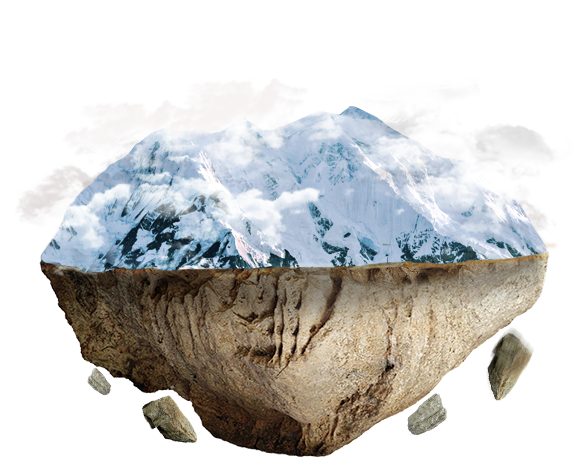 Nanga Parbat
Nanga Parbat locally known as Diamer, is the ninth highest mountain in the world at 8,126 metres (26,660 ft) above sea level. Located in the Diamer District of Pakistan's Gilgit Baltistan region, Nanga Parbat is the western anchor of the Himalayas. The name Nanga Parbat is derived from the Sanskrit words nagna and parvata which together mean "Naked Mountain". The mountain is locally known by its Tibetan name Diamer or Deo Mir, meaning "huge mountain".
FESTIVALS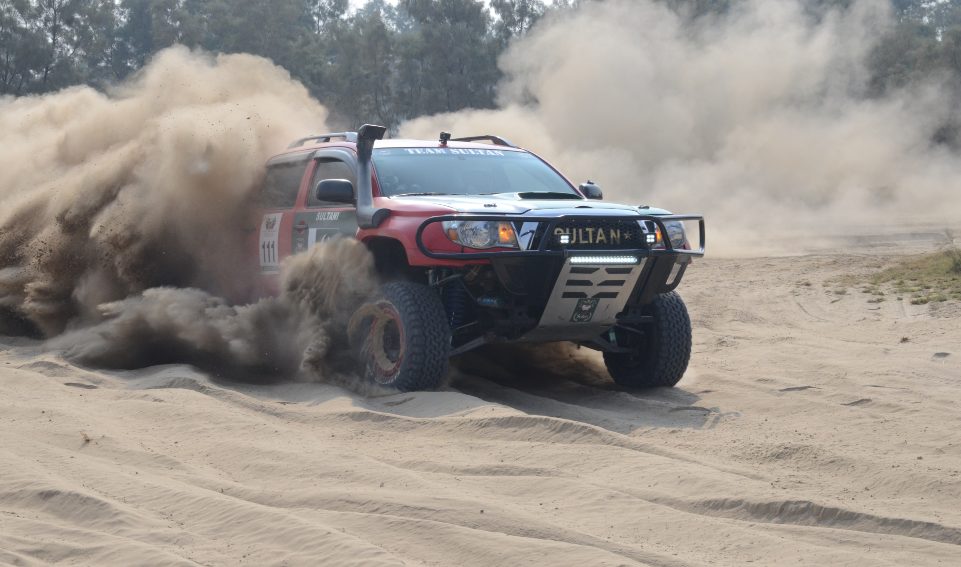 Desert Safari Jeep Rally
Cholistan Desert Jeep Rally started back in 2005. The event portrays a softer and positive image of Paksitan abroad. The rally covers three districts of Punjab including Rahim Yar Khan, Bahawalnagar and Bahawalpur. The prime objective to hold this event in the majestic desert of Cholistan is to show outside world its history and rich culture and open this area as Winter Tourist Destination.
Mango Festival Mirpurkhas
The annual three-day National Mango Fruit Festival held at Mirpurkhas every year. In the festival mangoes from more than 400 orchards of Sindh are displayed. The district is known for its mangoes in the world and has been organising Mango Festival for the past 54 years. Mango is the King of all fruits whose production is higher in Sindh than other provinces. The main purpose of festival is to promote the local production.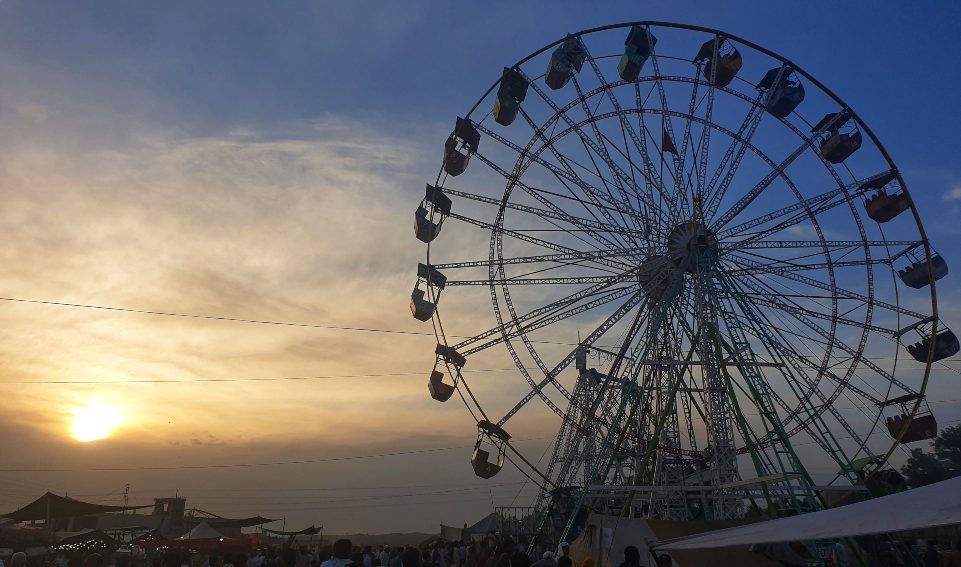 Sibi Mela
Sibi lies 163 Kms. – 3 hrs. drive to the South East of Quetta at the mouth of the famous "Bolan Pass". Sibi is famous for SIBI MELA, where tribesmen flock from all over Baluchistan, parts of Sind and Punjab with their animals. The salient features of this "Mela" are horse and cattle and cultural shows, tent pegging, camel races, animal markets and exhibitions of handicrafts, tribal dresses and folk dances.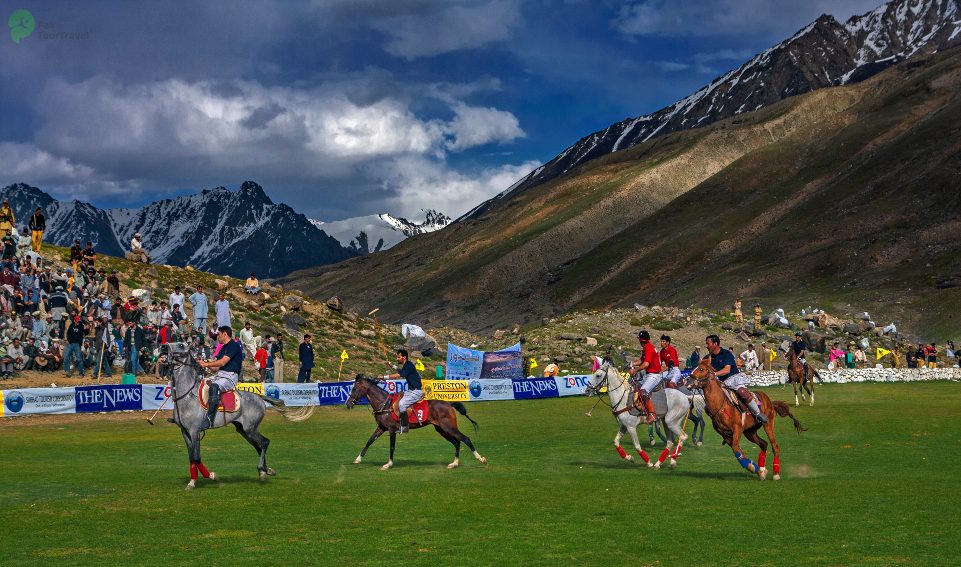 Shandur Polo Festival
Passion for Polo will be the highest on the world's highest Polo ground. Every year, Shandur (3,734 meters) invites visitors to experience a traditional polo tournament between the teams of Chitral and Gilgit from 7th to 9th July. The festival also includes folk music, folk dance, traditional sports and a camping village is be set up on the Pass. The version of game played at Shandur Top has attained legendary status.
PAKISTANI CUISINE
Pakistani National Cuisine is the inheritor of Muslim Culinary Traditions and known for having aromatic and sometimes spicy flavors. Pakistani Cuisine is divide into wider range of Regional Cuisine. i.e. Punjabi Cuisine, Sindhi Cuisine, Pashtun Cuisine, Balochi Cuisine, Hunza Diet, Kashmiri Cuisine and Balti Food.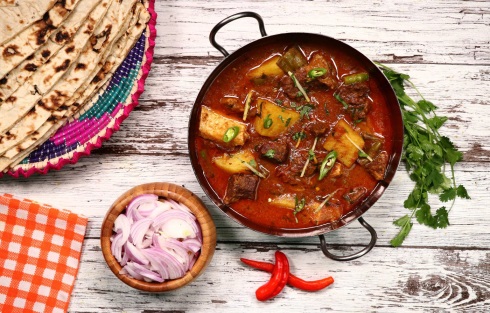 Punjabi Cuisine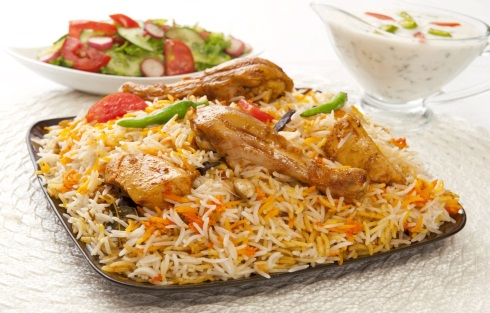 Sindhi Cuisine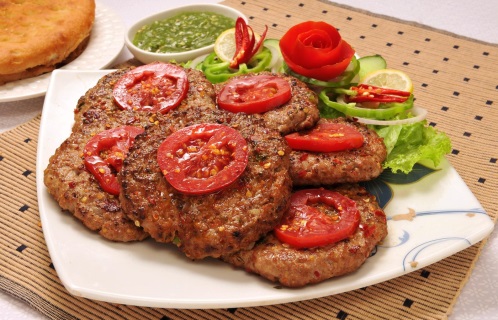 Pashtun Cuisine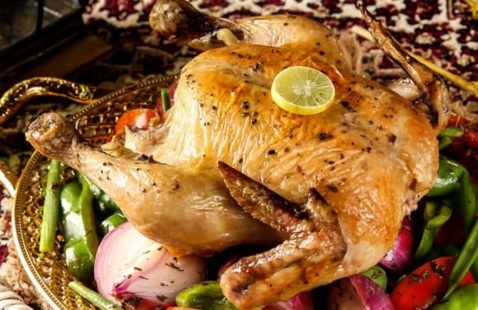 Balouchi Cuisine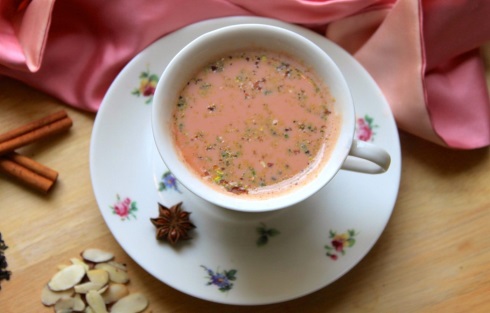 Kashmiri Cuisine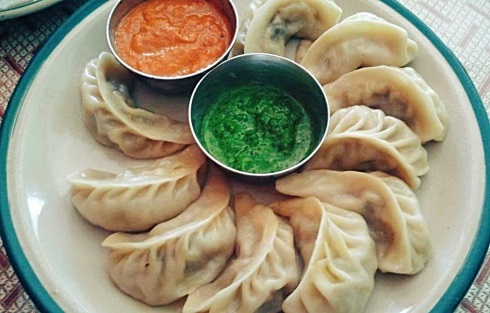 Gilgit-Baltistani Cuisine
PAKISTANI MUSIC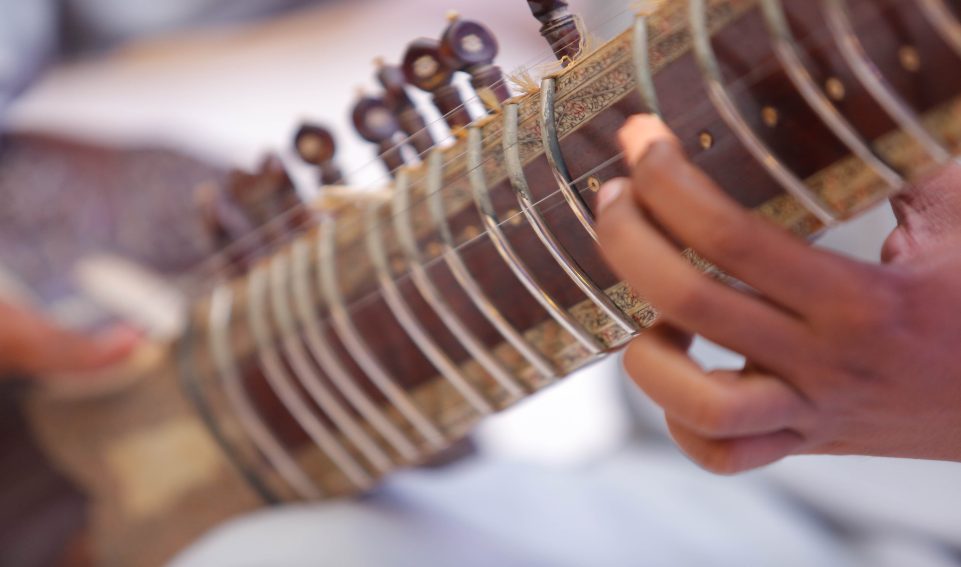 Folk / Classical Music
The devotional form of music most commonly founded in the Sufi Culture in South Asia. Sufi Music originated from the inspirational work of Sufi Poets like Rumi, Bulleh Shah and others. Distinct musical styles, singing and ceremonies have emerged over time, often unique to the local culture, but all unified under the purpose of creating this altered state of spiritual awareness.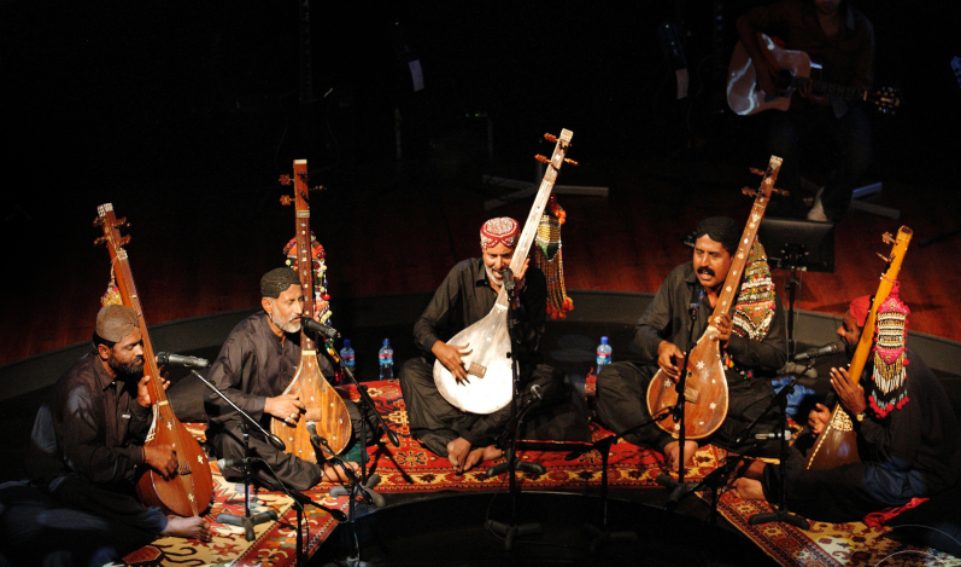 Regional Music
Regional Music in Pakistan gives a huge diversity to music and traditions of different regions in Pakistan as all regions have variety of people and tribes talk in many different languages. Famous singers include Alam Lohar form Punjab, Allan Fakir form Sindh, Zarsanga from Khyber Pakhtunkhwa, Akhtar Chanal Zahri form Balochistan and Shahid Akhtar Qalandar form Hunza, GB.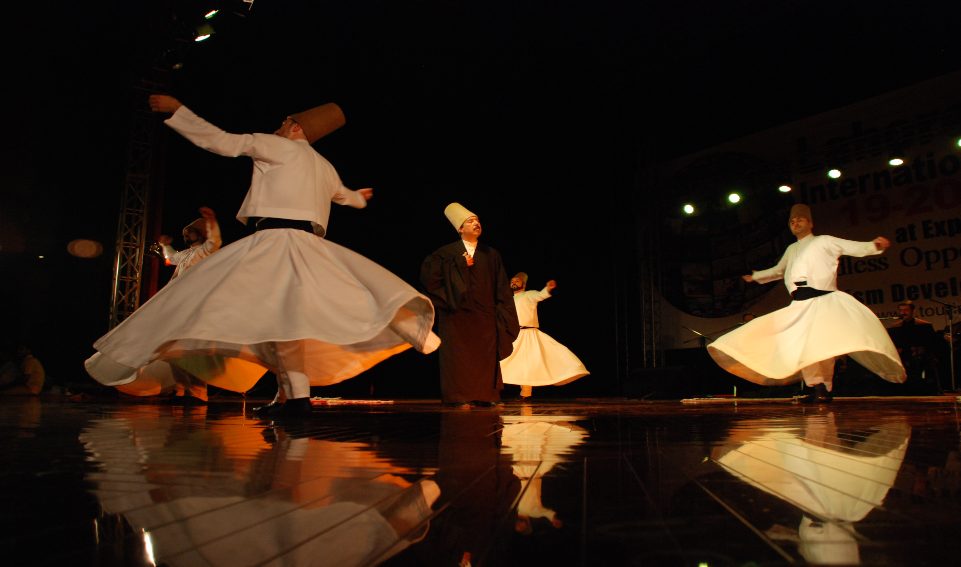 Sufism
Sufism has an exceptional official rule as one of the most important genres of music in Pakistan. The purpose is get the artist and audience closer to Allah by repeating the trance-like words. It has many forms like Qawwali, Ghazal etc. perfomed by various artists in Pakistan i.e. Ustad Nusrat Fateh Ali Khan, Abida Parveen and Shazia Khushk and others.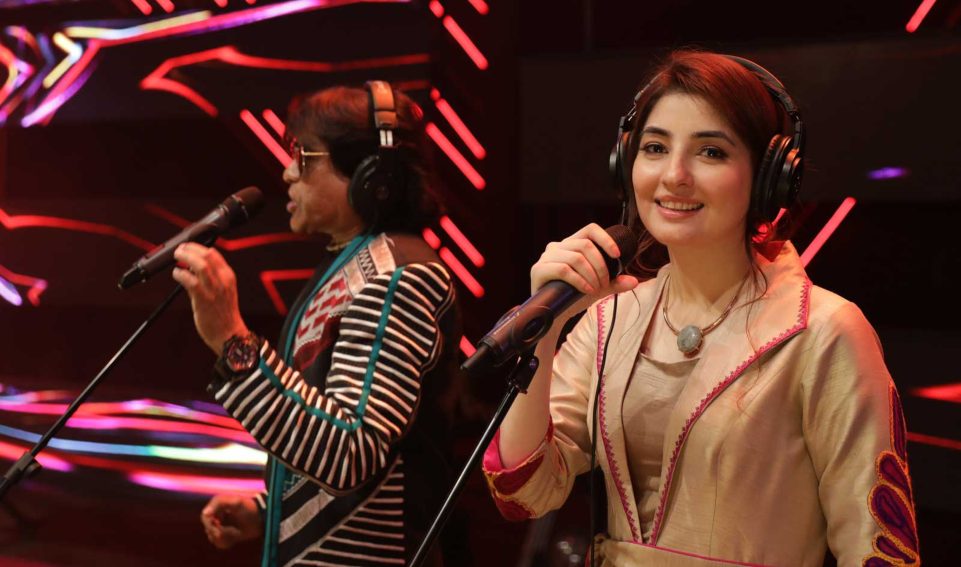 Popular Music
Pakistani pop is a mixture of traditional Pakistani classical music and western influences of jazz, rock and roll, hip hop and disco sung in various languages of Pakistan, including Urdu. Pakistani pop musicians like Ahamed Rushdi, Nazia Hassan & Zeb Hassan, Atif Aslam and others have achieved an influential following and popularity in neighboring countries.
RICH REGIONS OF PAKISTAN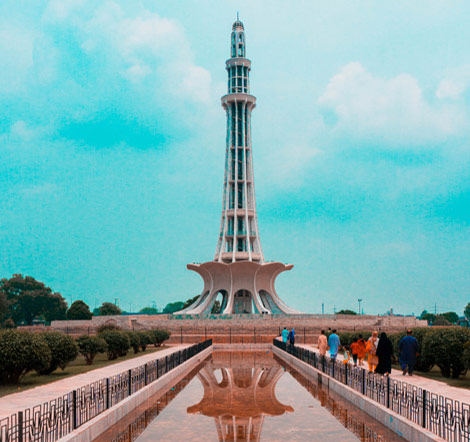 Punjab
Punjab is Pakistan's second largest province by area, and it is the most populated province, with rich culture & history.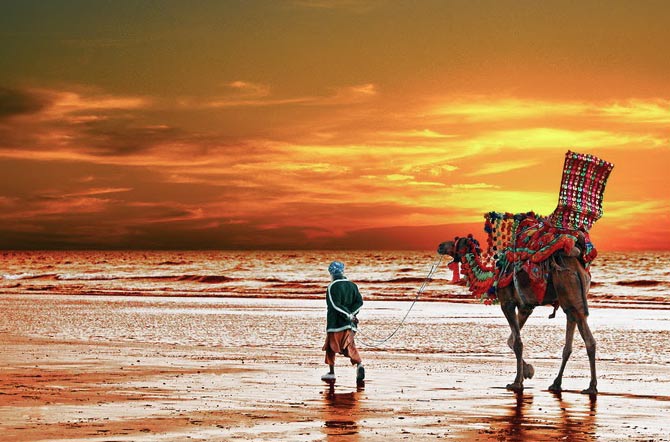 Sindh
Sindh is in the southeast of the country, and the historical home of the Sindhi people. Sindh has Pakistan's second largest economy, while its provincial capital Karachi is Pakistan's largest city and financial hub.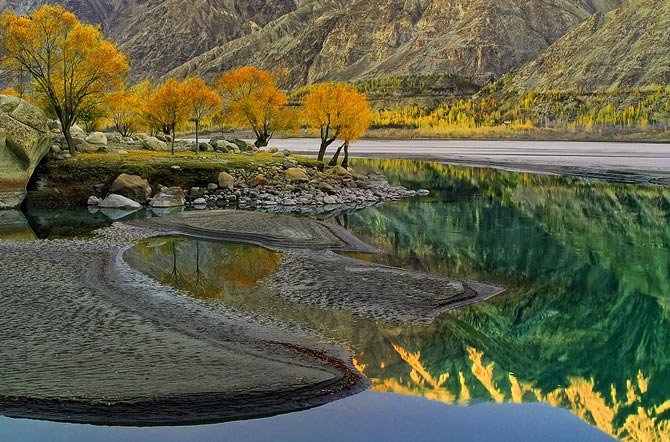 Khyber PakhtunKhwa
Beautiful province is located in the northwestern region of the country along the international border with Afghanistan.
Balouchistan
It is the largest province in terms of land area, forming the southwestern region of the country, but is the least populated. Its provincial capital and largest city is Quetta.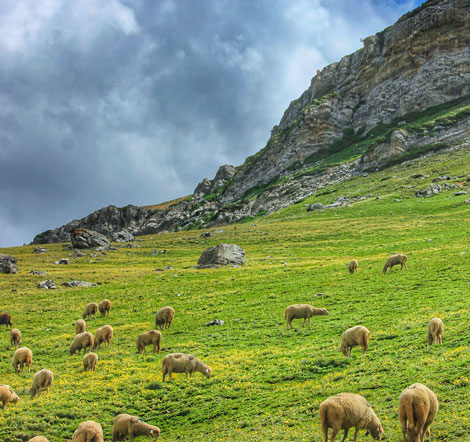 Azad Kashmir
Azad Kashmir is Administrative region of Pakistan situated in Northern part of the country. The northern part of Azad Jammu and Kashmir encompasses the lower part of the Himalayas, including Jamgarh Peak (15,531 feet [4,734 meters]).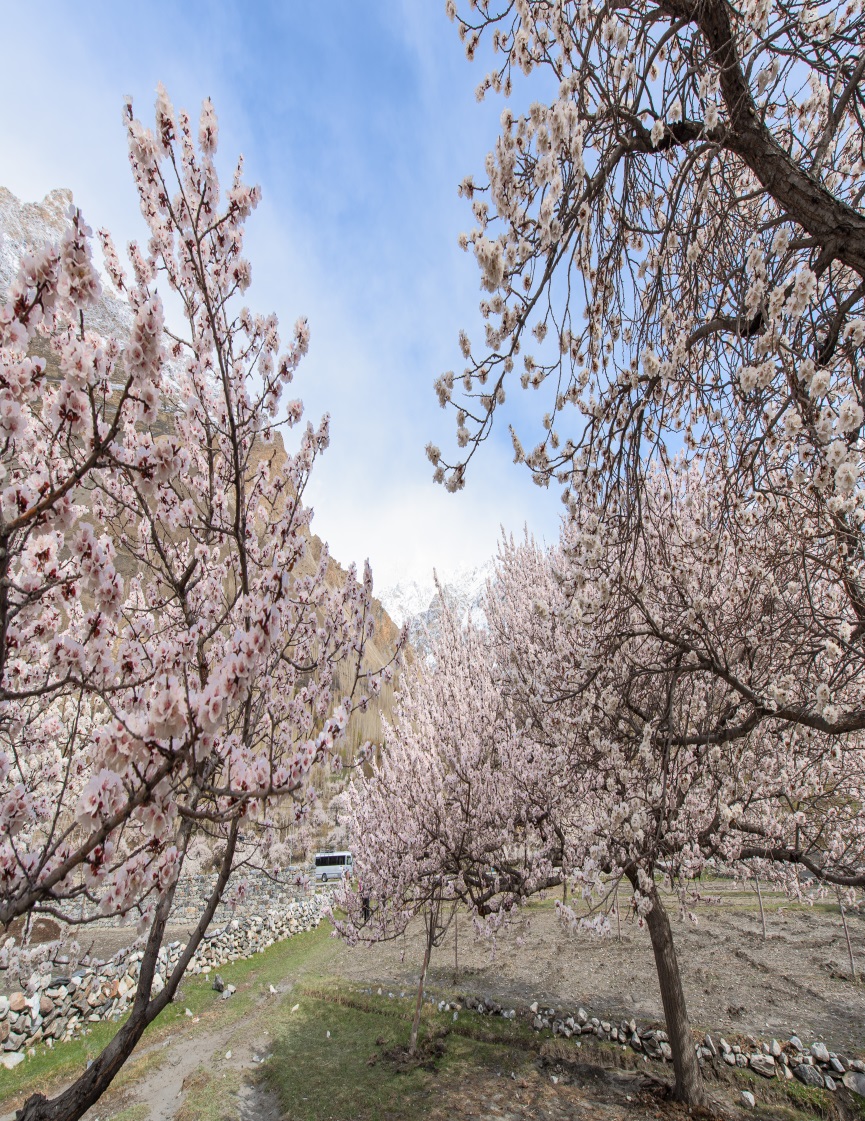 Gilgit-Baltistan
Gilgit-Baltistan is administrative unit of Pakistan situated in the Northern Part of the country. It is one of the best tourist spots in Pakistan. Gilgit-Baltistan is home to five of the "eight-thousanders" and to more than fifty peaks above 7,000 meters (23,000 ft). Gilgit and Skardu are the two main hubs for expeditions to those mountains.
PUNJAB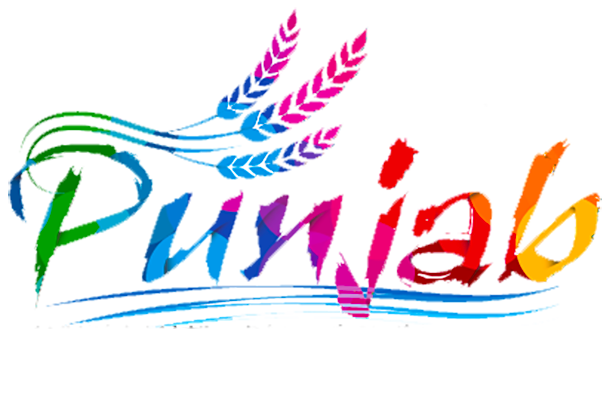 Where Nature blends with History
Punjab the land of "Five waters" is Pakistan's most populous province with Lahore its capital. Punjab has been inhabited since ancient times. The Indus Valley Civilization, dating to 2600 BCE, was first discovered at Harappa. Punjab is home to Taxila, which is considered as the oldest university in the world. In 326 BCE, Alexander the Great defeated King Porus at the Battle of the Hydaspes. The Arab empire conquered Punjab in the 8th century CE. Later, it was invaded and conquered by the Ghaznavids, Ghurids, Delhi Sultanate, Mughals, Durranis and the Sikhs. The province has been strongly influenced by Sufism, with numerous Sufi shrines spread across Punjab which attract millions of devotees annually. The founder of the Sikh faith, Guru Nanak, was born in the Punjab town of Nankana Sahib. Punjab is also the site of the Katas Raj Temple, which features prominently in Hindu mythology.
The Most Populace Province!
Punjab is the lifeline of Pakistan. To the North of the Punjab is the Khyber Pakhtunkhwa Province and the Federal capital area of Islamabad, to the North-East is Azad Kashmir, to its South-East is India (Indian Punjab & Rajasthan), to the South-West is the province of Sindh while to the West are Baluchistan and the Federally Administered Tribal Areas (FATA).All the major rivers of the country namely Indus, Jhelum, Chenab, Ravi, & Sutlej flow through this province. According to the 1998 census, the population of the province is 7,25,85,000. It contains several major cities of the country: Lahore, Faisalabad, Rawalpindi, Multan and Gujranwala.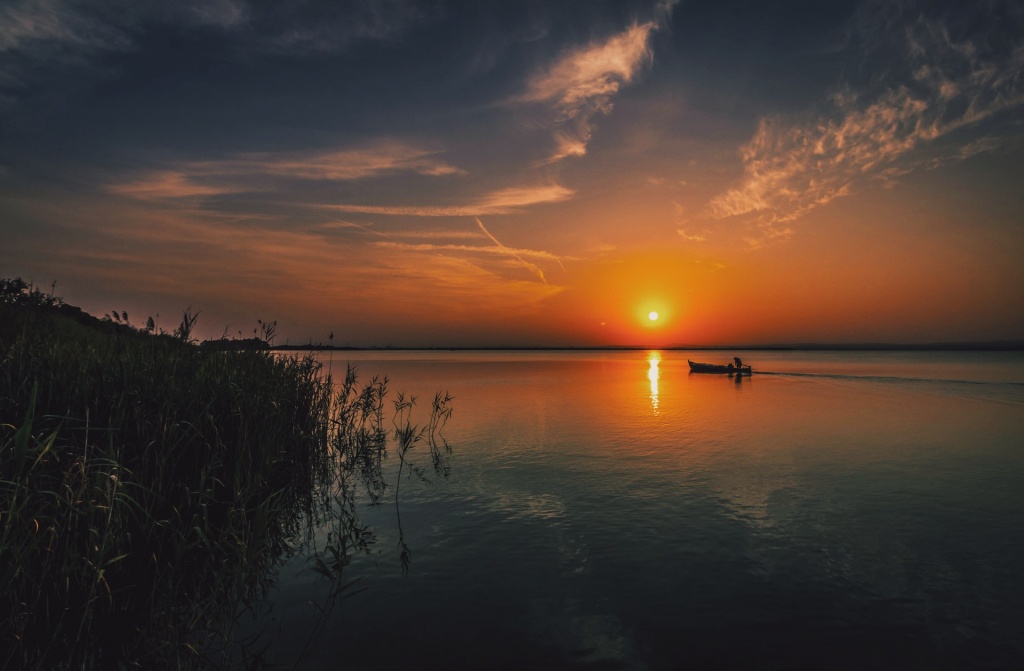 Map of The Punjab!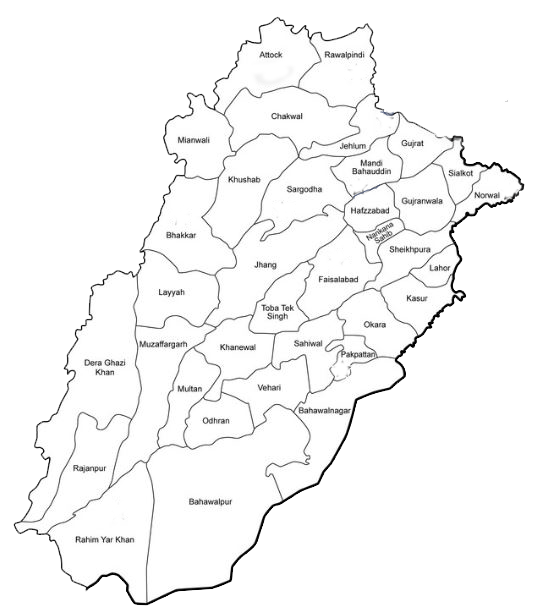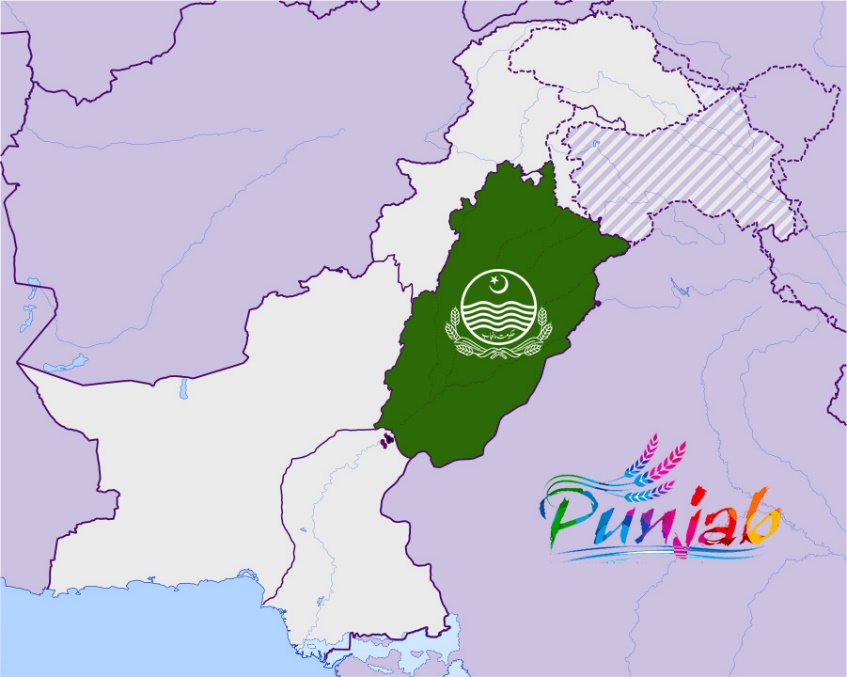 ECONOMY: QUICK STATS
Punjab economy is mainly agricultural, although industry makes a substantial contribution. The province is playing a leading role in agricultural production. It contributes about 68% to the annual food grain production in the country. 51 million acres of land is cultivated in the province. Cotton and rice are important crops. They are the cash crops that contribute substantially to the national exchequer.
Punjab has also more than 48 thousand industrial units. The small and cottage industries are in abundance. There are 39,033 small and cottage industrial units. The number of textile units is 11,820. The ginning industries are 6,778. There are 6,355 units for processing of agricultural raw materials including food and feed industries. Lahore and Gujranwala Divisions have the largest concentration of small light engineering units. The district of Sialkot excels in sports goods, surgical instruments and cutlery goods. Punjab is also a mineral rich province with extensive mineral deposits of coal, rock-salt, dolomite, gypsum, silica-sand.
| | |
| --- | --- |
| Country | Pakistan (Province) |
| Capital | Lahore |
| Language | Punjabi, Saraiki, Urdu, Pothohari |
| Area | Area 205,344 km2 (79,284 sq mi) |
| Time zone | UTC+05:00 (PST) |
| ISO 3166 code | PK-PB |
| Divisions | 09 |
| Districts | 36 |
| Tehsils | 146 |
| Coordinates | 31°N 72°E |
| Visa Info | e-visa system and up to 176 nationalities |
People and Culture
Originally belonging to the Aryan stock, the people of Punjab are descendants of the Iranians, Turks, Afghans and Arabs who came individually or in groups. The people of Punjab ethnically belong to a pluralistic pattern of life but they have a common identity. They have one common faith, Islam, and they proudly share its glorious traditions in their thought and conduct. In their religious sensibility, in folklore, in regional and domestic culture and in their hopes and aspirations the people have a common identity.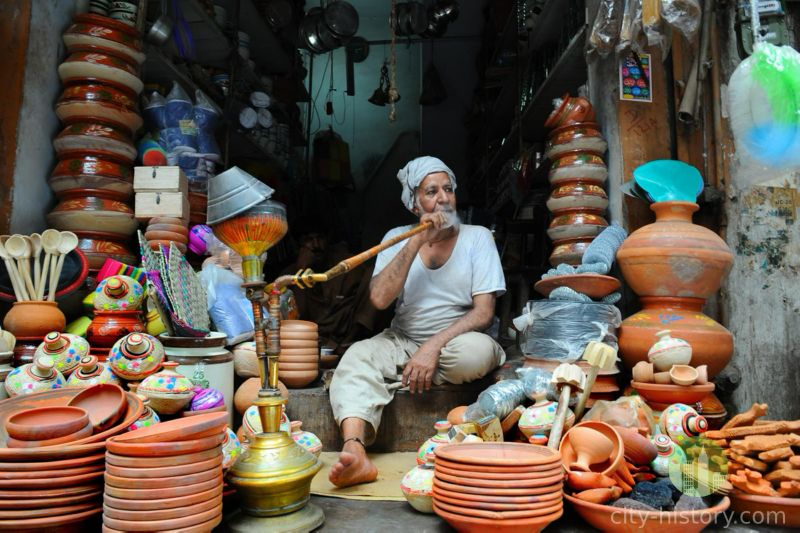 MULTAN-THE SPIRITUAL DESTINATION
Offers some of the most majestic, spellbinding sites.
Punjab Tourism
Punjab is known for its ancient cultural heritage as well as its religious diversity. Lahore is the Cultural Heart of Pakistan. The Mughal Empire left behind the Lahore Fort and Shalimar Gardens which are now recognized World Heritage Sites. The Walled City of Lahore is loaded with unique cultural sites. The Samadhi of Ranjit Singh and Hazuri Bagh Baradari are prime example of Sikh architecture. Data Darbar is the major spiritual site. Rawalpindi is known to be a famous hill station stop for tourists before setting out to Murree, Bhurban, Patriata, Northern Areas, Azad Kashmir and Gilgit-Baltistan.
The Rohtas Fort near Jhelum is a major fort built by Sher Shah Suri is a World Heritage Site. The Khewra Salt Mines is another major tourist attraction as its one of the oldest mines in South Asia. The city of Nankana Sahib is birthplace of the founder of Sikhism. Multan is is known for its mausoleums of saints. The city of Bahawalpur is located near the Cholistan Desert. The Derawar Fort is the site for the annual Cholistan Jeep Rally. The city is also near the ancient site of Uch Sharif which was once a Delhi Sultanate stronghold. The Noor Mahal, Sadiq Ghar Palace, Darbar Mall are large palaces built during the reign of the Nawabs. The Lal Suhanra National Park is a major zoological garden on the outskirts of the city.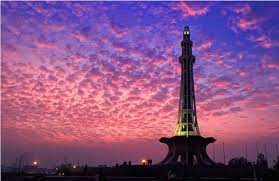 Minar-e-Pakistan Lahore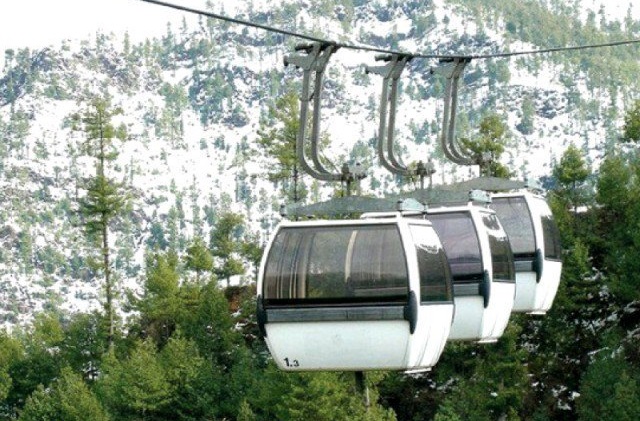 Patriata Murree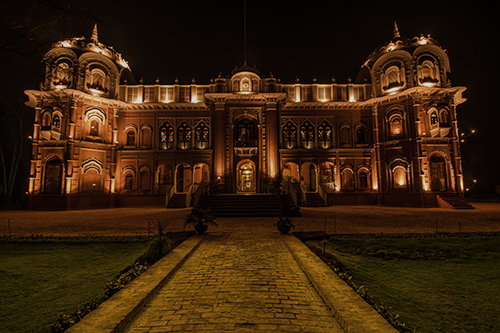 Darbar Mehal Bahawalpur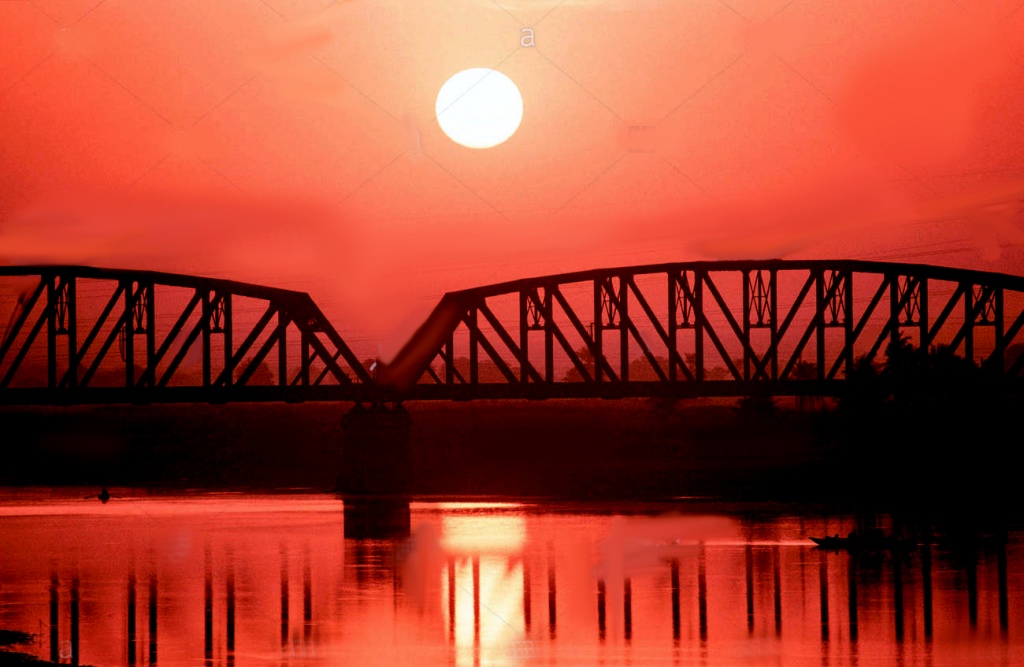 Railway Bridge Mianwali
Places of Interest
ANCIENT CIVILIZATIONS
Ancient Indus Valley Civilization, Harappa ( 2600 TO 1700 B.C)
Gandhara Civilization, Taxila, 3000 years old archaeological site
HISTORICAL SITES
Lahore Fort & Shalimar Gardens
Walled City of Lahore
Minar-e-Pakistan, Lahore
Lahore Railway Station (1861)
The Quaid e Azam Library (1864)
Govt. College Lahore (1877)
Hazuri Bagh Baradari (1818)
Haveli of Nau Nihal Singh
Chauburji 1646CE
The Lahore High Court
Wazir Khan Baradari
Gul Begum Bagh Garden (1850s)
Sher Singh Baradari (1840s)
Nawankot Monuments (1646)
Kos Minar (built early 17th century)
Kamran's Baradari Lahore
Rohtas Fort Jehlum
Tilla Jogian, Jehlum
Monument of Alexander, the Great, Jehlum
Al Beruni Radius Heritage Trail
Nandana Fort /Temple Jehlum
Fort Kohna Multan,
Clock Tower Multan
Sun Temple of Mulasthana (Multan)
Noor Mehal, Bahawalpur
Darbar Hall, Bahawalpur
Gulzar Palace, Bahawalpur
Central Library, Bahawalpur
Pattan Minara, Rahim Yar Khan
Derawar Fort Bahawalpur.
Rawalpindi Railway Station 1881.
Tench Bhatta, Rawalpindi.
Hindu temple Nurshingh Phowar, Khushab
Hindu Shahi Amb Temples, Khushab
Tulajha Fort, Khushab
The ruins of Akrand Fort, Khushab
10th Century Hindu Temple Sakesar, Khushab
Remains of 'Rani wala mehal', Khushab
Daip Shareef, Khushab
Dulmial Village, Chakwal
Katas Raj Temples, Chakwal
Malot Fort, Chakwal
Clock Tower, Faisalabad
Hiran Minar, Sheikhupura
Sheikhupura Fort
Attock Fort, Attock
Railway Station 1880, Attock Khurd
SPIRITUAL DESTINATIONS
Shrine of two Muslim Martyrs at Kallar Kahar
Shrine of Syed Abul Hassan Bin Usman Bin Ali Al-Hajweri Lahore
Shrine of Shah Jamal Lahore
Shrine of Hazrat Shrine of Mian Mir, Lahore
Shrine of Hazrat Syed Miran Hussain Zanjani, Lahore
Shrine of Bibi Pakdaman Lahore
Shrine of Hazrat Shah Rukan-e-Alam, Multan
Shrine of Bahauddin Zakariya, Multan
Hazrat Pir Shah Shamsuddin Sabzwari Multani
Hazrat Muhammad Shah Yusaf Gardezi, Multan
Shrine of Hazrat Musa Pak Shaheed, Multan
Bibi Pak Daman Tomb, Multan
Shrine of Bibi Jawindi, Uch Sharif
Hazrat Fariduddin Masud Ganjshakar, Pakpattan
Shrine of Sultan Bahoo, Shorekot
Shrine of Hazrat Syed Ahmad Sultan Sakhi Sarwar, DG Khan
Shrine of Hazrat Khawaja Ghulam Farid, Rajanpur
Tomb of Malik Ayaz Slave from Georgia, the first Muslim Governor of Lahore
The mausoleum of Slave Sultan, Qutubuddin Aibak's (1150-1210 CE)
The Historic Tomb of Ali Mardan Khan.
Anarkali Mausoleum, A token of Love
Tomb of Asif Khan
Tomb of Dai Anga
Tomb of Jahangir
Tomb of Nadira Begum
Tomb of Nur Jahan
The Tomb of Dr. Allama Iqbal
Tomb of Zaib Un Nisa, Multan Road, Lahore
Buddu Tomb (built mid 17th-century)
Cypress Tomb (Sarvwala Maqbara) (built mid-18th century)
Dai Anga Mosque (built 1635)
Nawab Nusrat Khan's Tomb: A hidden gem
Prince Pervez Tomb (built early 16th century)
Tomb of Mian Nawab Khan ( 1670s)
Khwaja Mehmud Tomb (built mid 17th-century)
Khan-e-Jahan Bahadur Kokaltash Tomb (built ~1697)
Samadhi of Ranjit Singh Lahore
Christ Church Rawalpindi 1852
Sacred Heart Cathedral, Lahore
St. Mary's Cathedral, Multan
St. Paul's Church Rawalpindi
The Holy Trinity Church Murree
Katas Raj Temple Chakwal
Sikh Gurdwaras in Punjab
NATURE DESTINATIONS
Murree. Rawalpindi
Kotli Sattian
Kallar Kahar, Chakwal
Fort Munroe, DG Khan
Koh-e-Suleman, DG Khan
Soon Valley, Khushab
MUSEUMS
Lahore Museum Lahore
Fakir Khana Museum Lahore
Pakistan Army Museum Rawalpindi
Javed Manzil, Lahore
Bahawalpur Museum
Taxila Museum
Army Museum Lahore
Harappa Museum
Multan Museum
Lyallpur Museum, Faisalabad
Kallar Kahar Museum
Ram Pyari Museum Gujrat
Visit our Museum Section in Civilization Tab & Pages in category "Museums in Punjab, Pakistan"
Unique Culture and Cuisine
The local cuisine of Punjab is heavily influenced by the agriculture and farming lifestyle prevalent from the times of the ancient Indus Valley Civilization. Locally grown staple foods form the major part of the local cuisine. Distinctively Punjabi cuisine is known for its rich, buttery flavours along with the extensive vegetarian and meat dishes. In addition to that Punjab has a very rich cultural traditions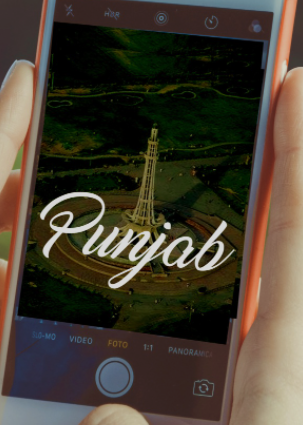 Punjab Tourism App
Download Punjab Tourism Application
SINDH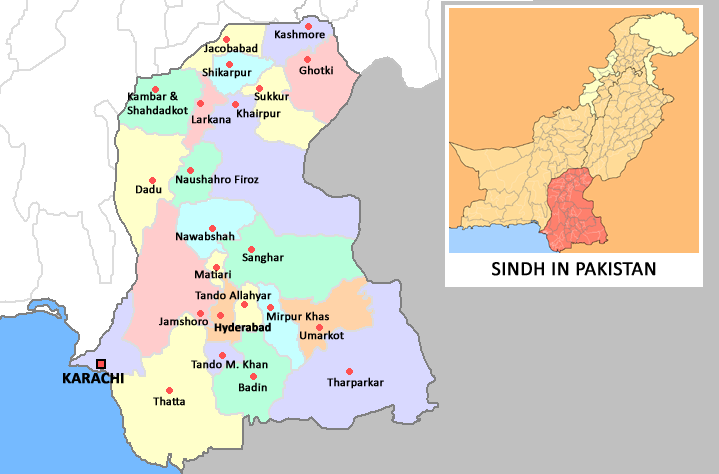 Explore the beauty of Sindh
Karachi
Karachi is the capital and the metropolis city of Sindh. It is the stock and trade of Pakistan. It is located on the eastern coastline of the Arabian Sea. It is one of the revenue generating hubs of the nation. It is also bestowed with the largest seaport in the county. Karachi populace is remarked as different strokes due to their liveliness and busy life round the clock. The pace of life is more hurried and social norms are far more liberal than elsewhere in Pakistan. Karachi city is also remembered as the City of Lights and the City of Quaid and the city that never sleeps. Karachi is an enormous city and gets hands on many attractive sites to amuse one, such as museums, colonial buildings, landmarks, beeches, islands, parks, wildlife clubs, shopping malls and many other mesmerizing tourist points. Karachi is a city of never ending festivity.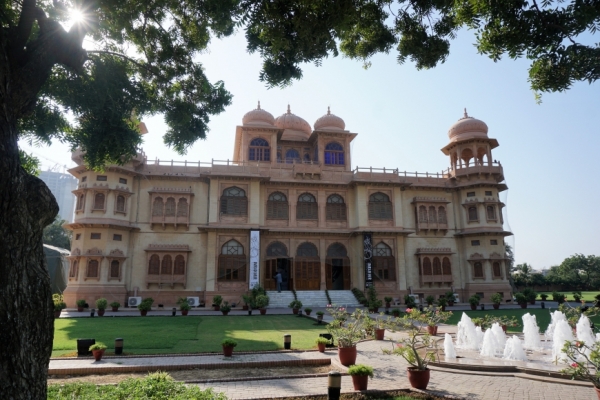 Mohatta Palace Museum, Karachi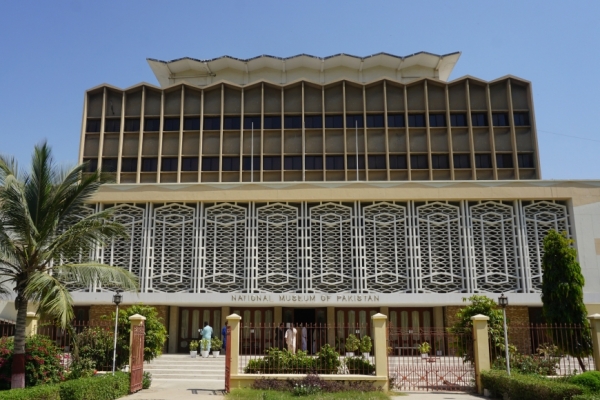 National Museum of Pakistan, Karachi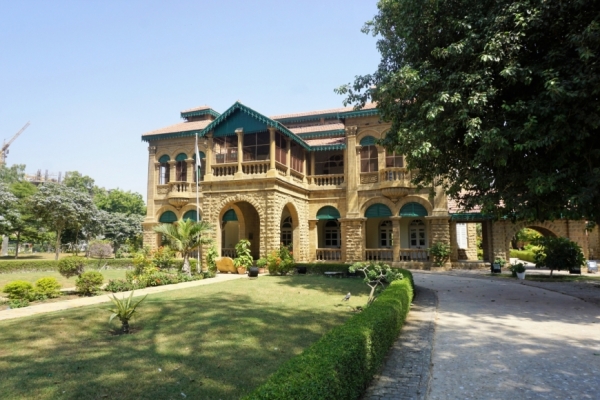 Quaid-e-Azam House Museum, Karachi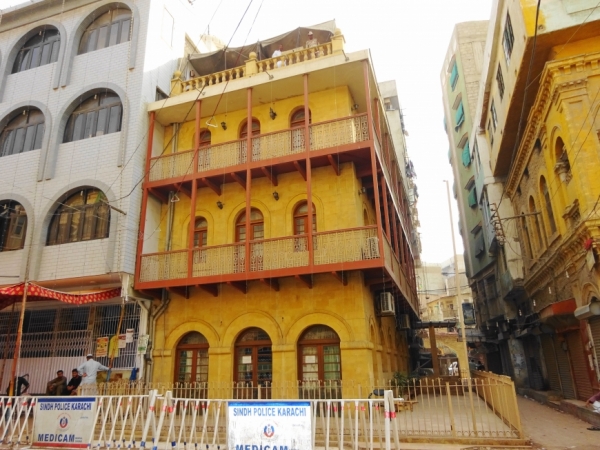 Wazir Mansion Museum, Karachi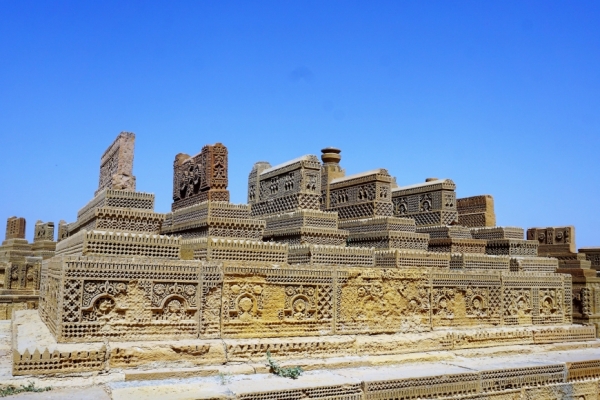 Baloch Graveyard (Lakho Shaikh) Karachi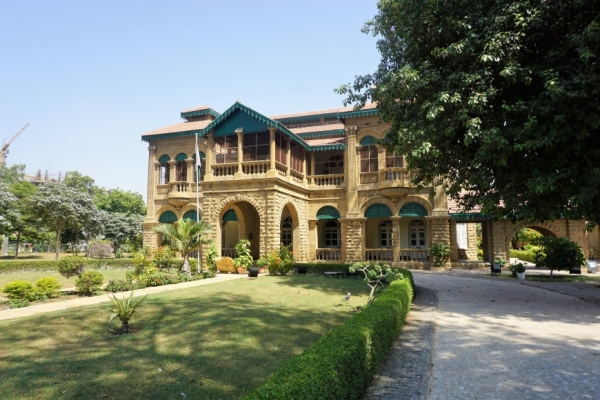 Quaid-e-Azam House (Flag Staff House), Karachi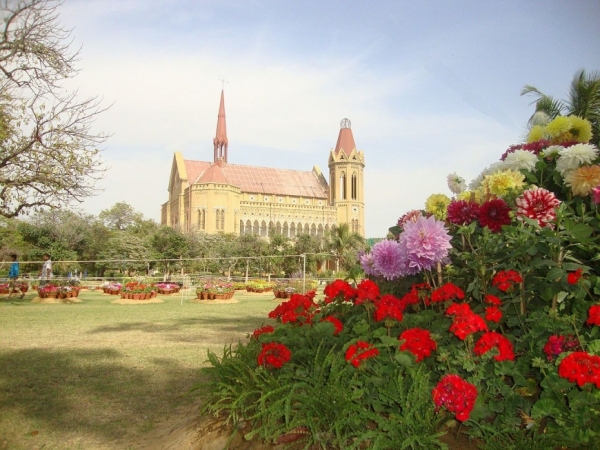 Frere Hall, Karachi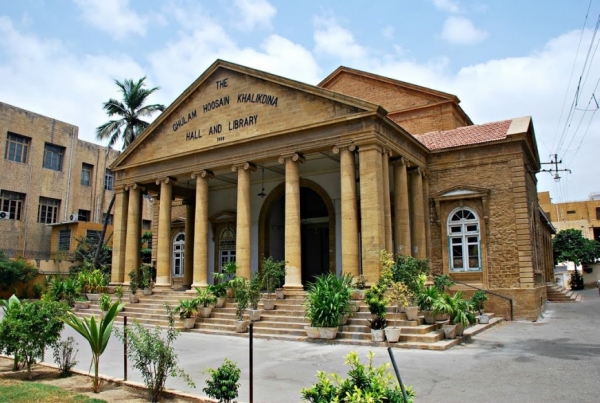 Khaliq Dina Hall, Karachi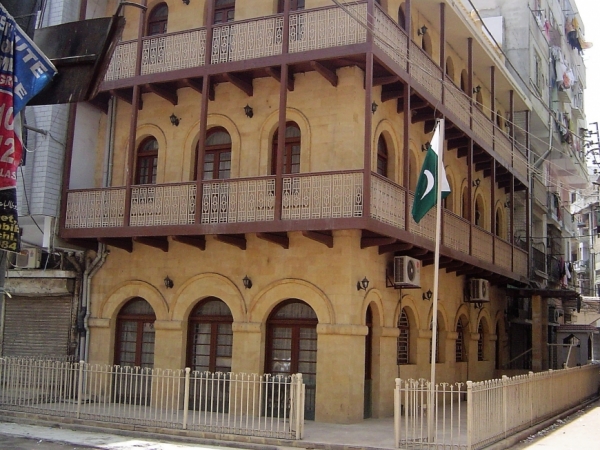 Wazir Mansion, Karachi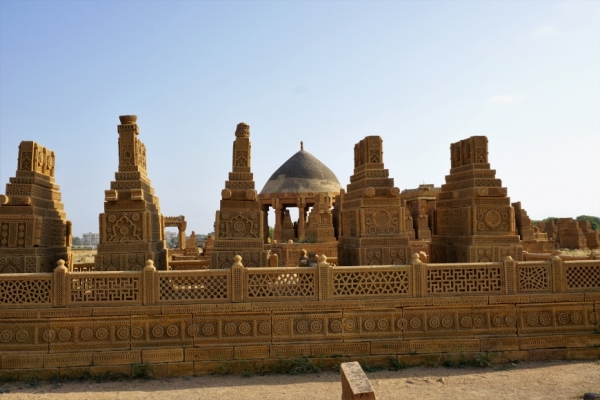 Chaukandi Tombs, Karachi
Larkana
Larkana is the 17th largest city in Pakistan. It is located at 40 miles to the south of district Shikarpur and 36 miles to the northeast of district Dadu. The historical name of Larkana was Chandka. Larkana was given the status of district during the British Rule. Larkana city put forth its political, cultural and economic importance during the era of Kalhoras between 1701 to 1783. Larkana has the privilege of being one of the oldest civilizations of the world, the Indus Valley Civilization. Mohen jo Daro `the mound of Dead``is designated as UNESCO world Heritage Sites are located 32 km away from the city centre on the west bank of Indus River.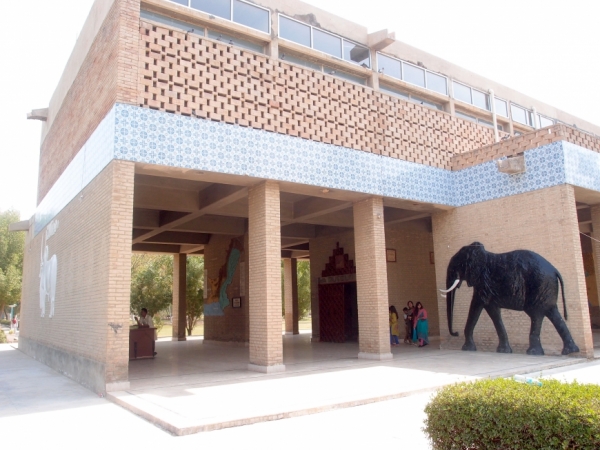 Archaeological Museum Mohenjo Daro, Larkana
Square Tower, Larkana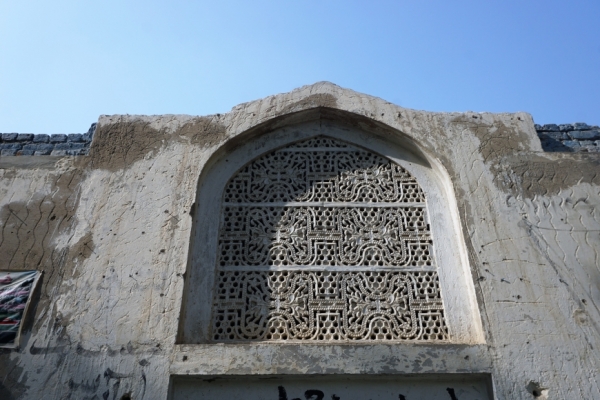 Tajjar Building, Larkana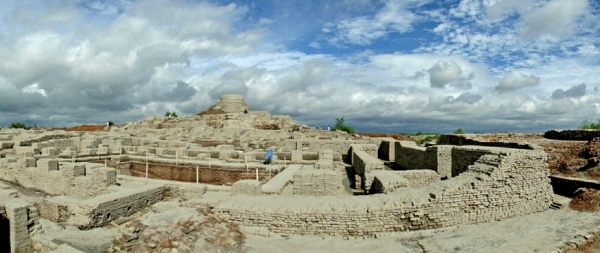 Mohenjodaro, Larakana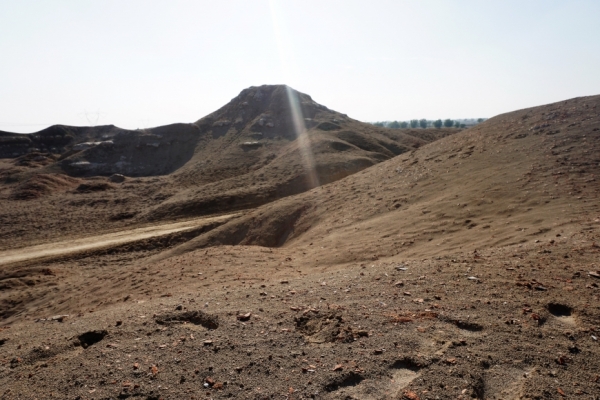 Dhamrao jo Daro (Three groups of Mounds), Larkana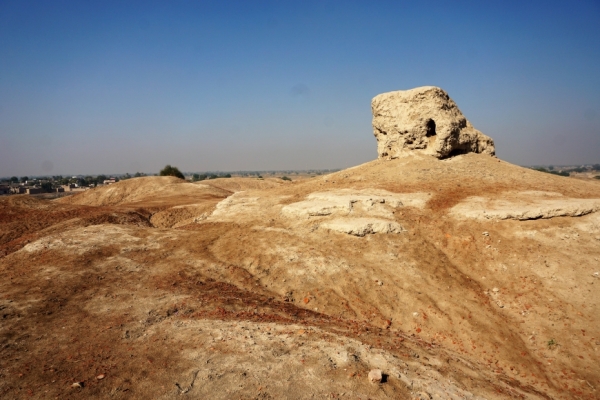 Jukhar Mound, Larkana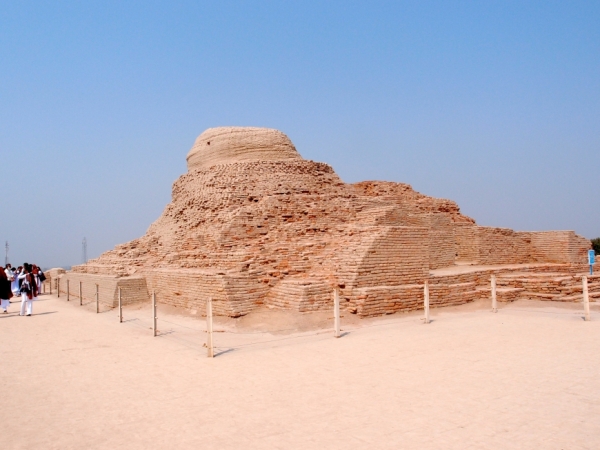 Buddhist Stupa Monastery and Pre-historic Remains underneath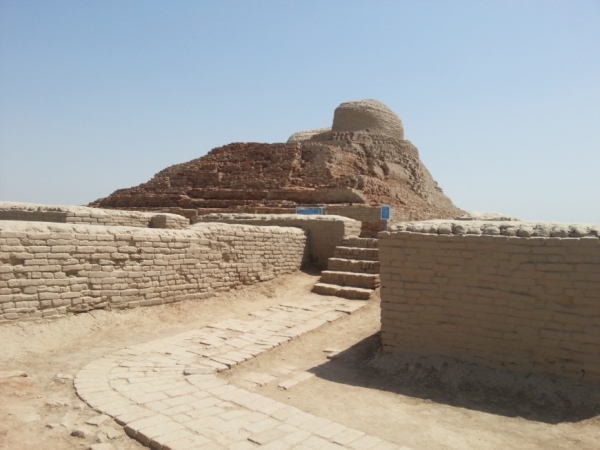 Buddhist Stupa and Pre-historic Remains around Mohenjodaro
Shah Baharo Tomb, Larkana
Dadu
Dadu is a remarkable district of Sindh. The eminent tourist attractions in Dadu include Gorakh Hill Station, appraised as the "Murree of Sindh", Jamia Masjid Khudabad and Khirthar Maountains.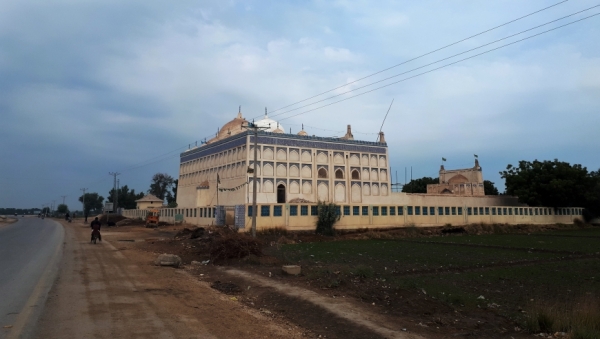 Jamia Mosque Khudabad, Dadu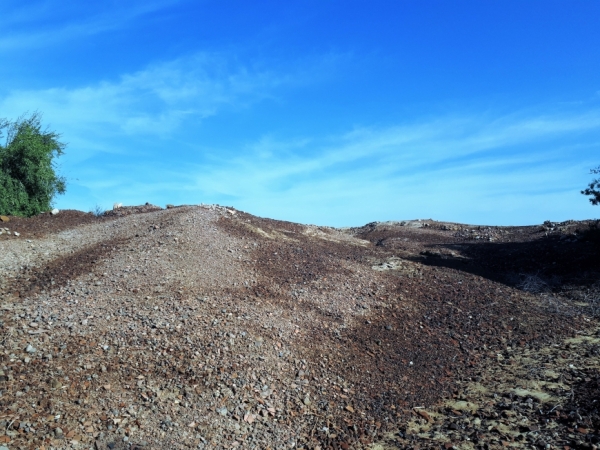 Wahi Pandhi Archeaological Mound, Johi, District Dadu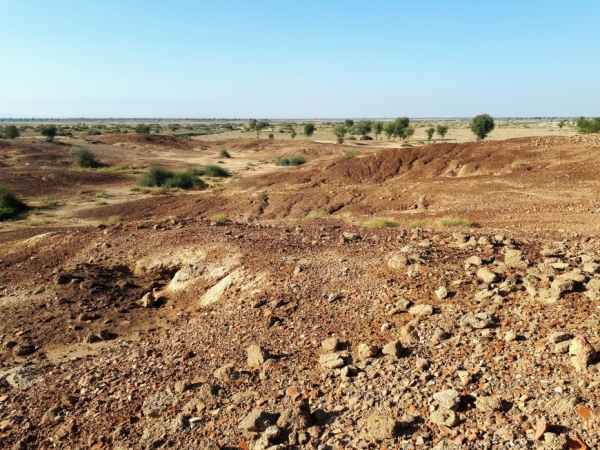 Ali Murad Village Mound, Johi, District Dadu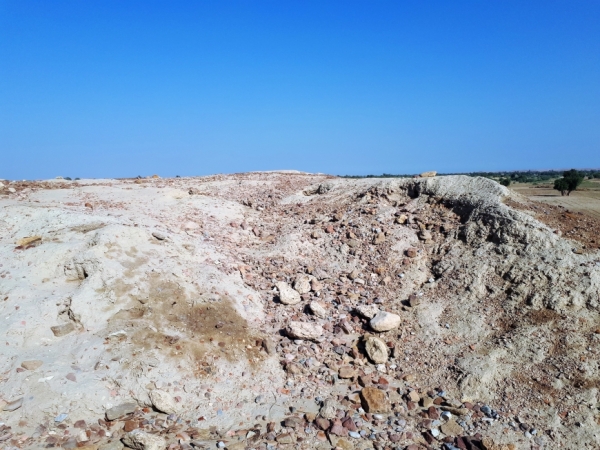 Piyaro ji Mari (Gazi Shah Mound), Johi, District Dadu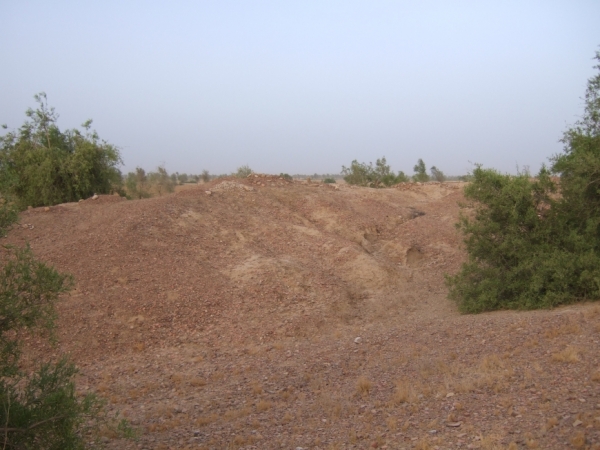 Pandhi Wahi (Mounds), Dadu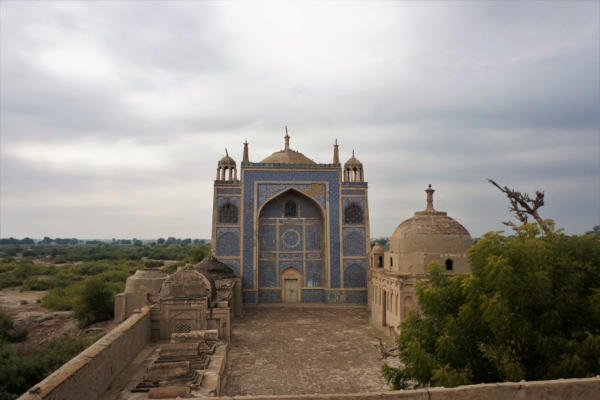 Tomb of Mian Yar Muhammad Kalhoro
Matiari
Historically, Matiari district holds the honour to be ruled over by one of the prominent dynasties such as the Soomras, the Summas, the Arghuns , the Kalhoras and the Talpurs at Sindh. At the time of independence of Pakistan, in 1947, district Matiari was a taluka of district Hyderabad until in 2005, when it was given the status of a district. This region gave rise to a number of religious scholars, intellectuals, poets, who spread the essence of their knowledge all over the subcontinent. Matiari is the domain of famous Saint and religious poet of Sindh, Shah Abdul Latif Bhittai.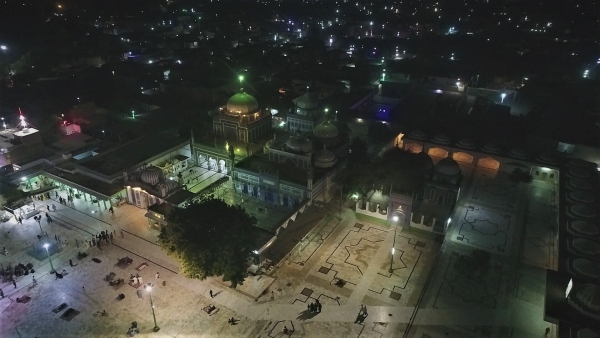 Shrine of Shah Abdul Latif Bhittai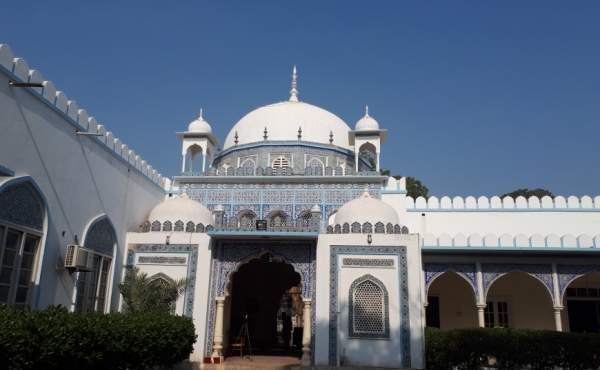 Cultural Museum, Bhitshah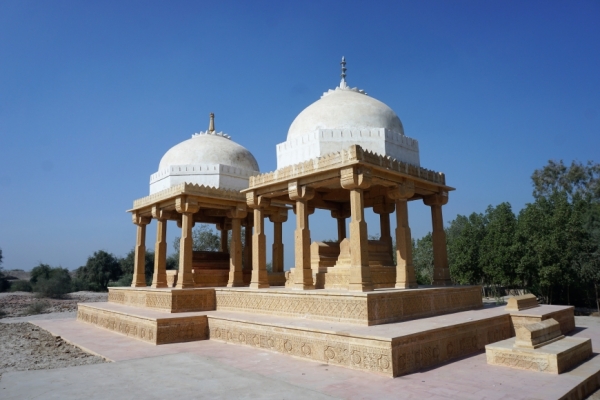 Hala Monuments (Mirs Tombs), Matiari
Thatta
Thatta city ostensibly reveals mystic lineages of the unique culture and tradition of Sindh. It is presumed as the Rome of Pakistan. Thatta is outlandish town, utterly 98 KM to the east of Karachi. It represents one of the fascinating architecture and historical monuments like Makli Hills, the largest necropolis in the world, which spreads over an area of 10 square km. The building at Makli seems increasingly apparent and the monument of imperceptible heritage. United Nations World heritage Site regards Makli Hill as unequivocal and exorbitant architecture as viewed on Tombs there. It accommodates approximately 500,000 tombs; each tomb is itself manifestation of this magnificent architecture. It is now reckoned as UNISCO Heritage Site. Despite the dereliction, however many historical accounts speak of how people's dedication to the shrines never diminished. Another appealing monument which exist there is the mosque of Shah Jahan, which possess 100 domes also enlisted in the UNISCO heritage Site. Bhambhore is situated at the distance of 64 km towards the east of Karachi, in Hyderabad district of Sindh. It is located on the north bank of Gharo Creek, near Indian Ocean in Pakistan. Bhambhore represents the exemplary glimpse of grand cultural heritage. Bhambhore was the capital of a Chief Bamboo Raja around the 10th century and was named after him. Archaeological work reveals the distinguished impression from 1st to 13th century. The city is well known for the folk love story of legends Sussui and Punhon. Keenjhar Lake is also considered as the Kalri Lake. It is placed in district Thatta, Sindh. Keenjhar Lake is at distance of 122 km from Karachi. The lake stretched out 24 km in length and 6 km in width. Roughly its depth from the surface can be measured as 26 feet. The Indus River flows adjoining to the Keenjhar Lake. This lake is one of the facets of the miracles of nature. Keenjhar Lake is the home to many species of birds, such as gees, cormorants, gulls, ducks, flamingos, coots and so forth.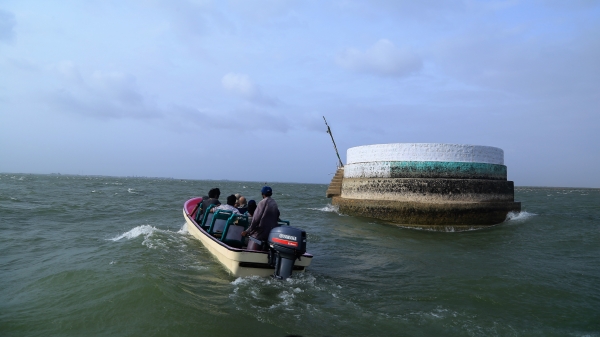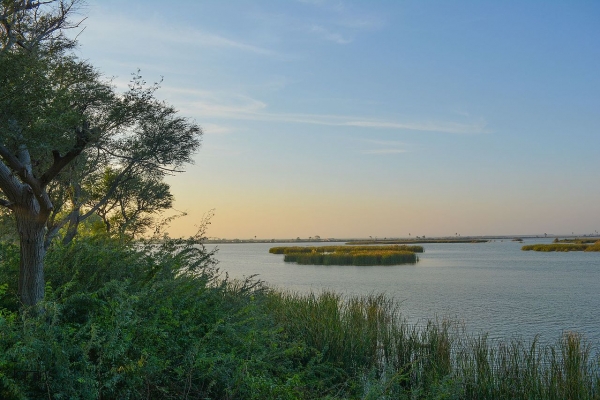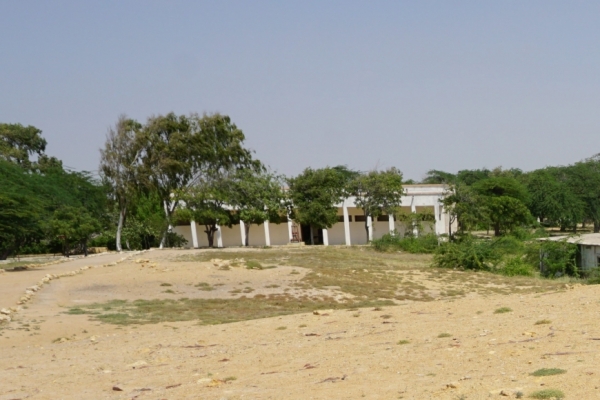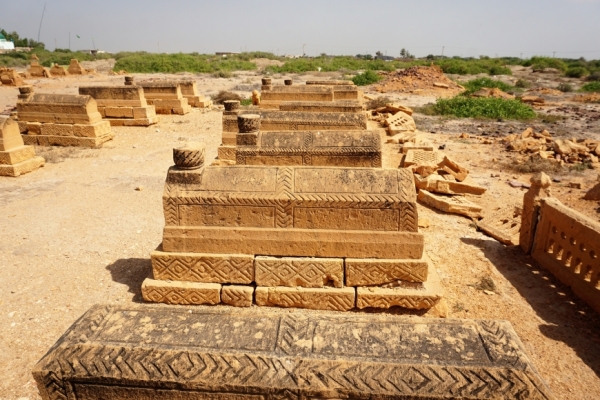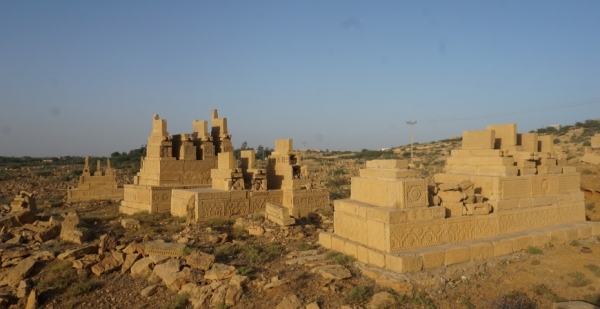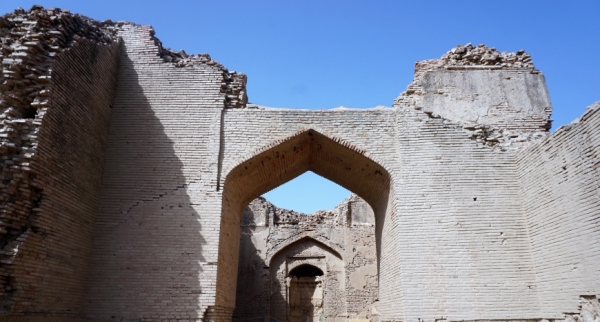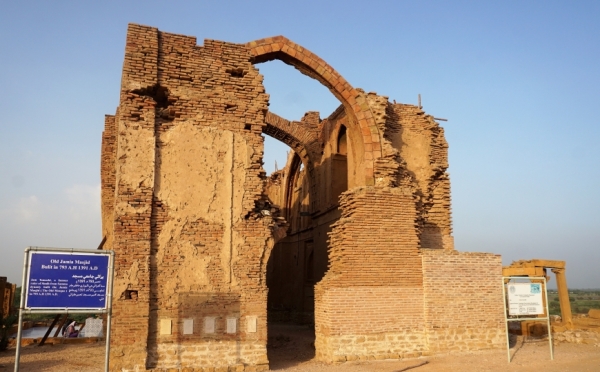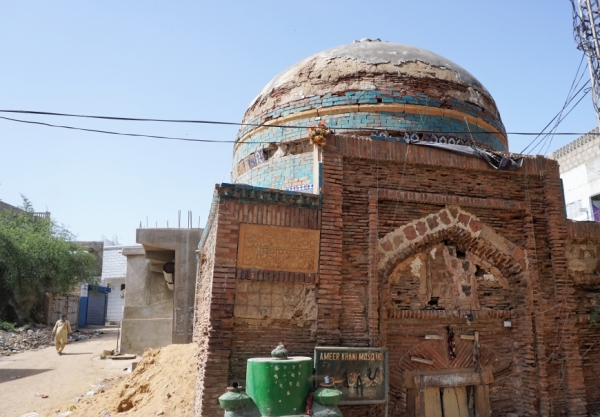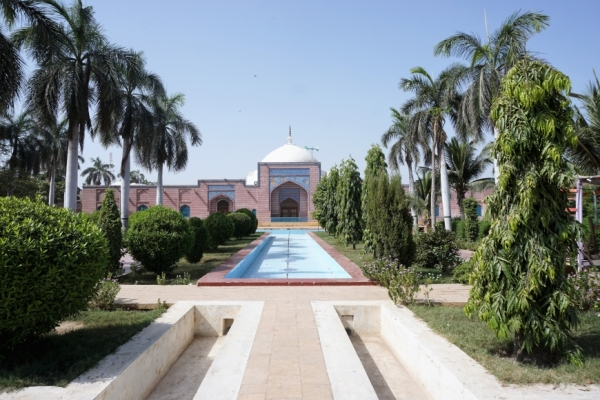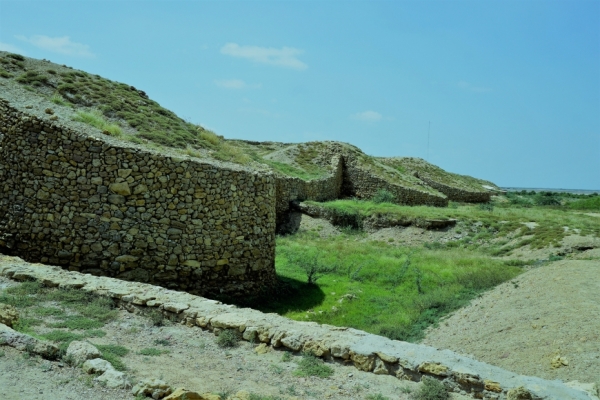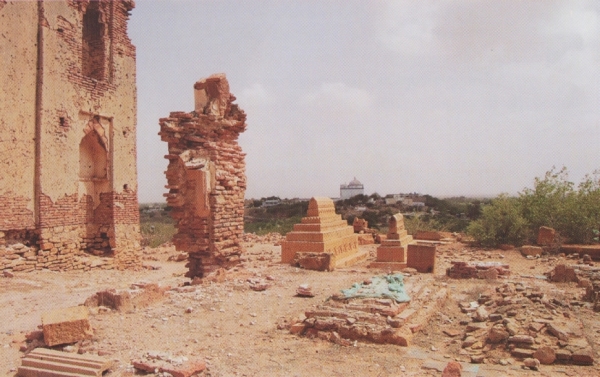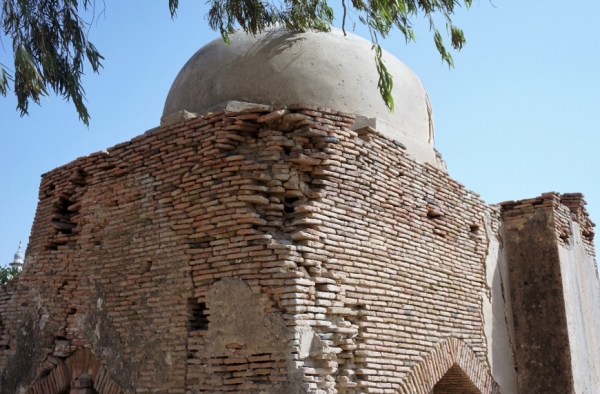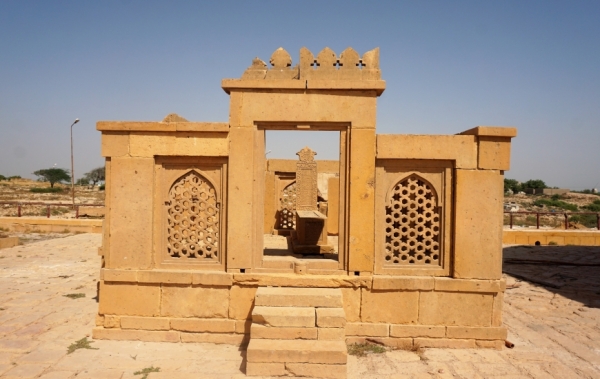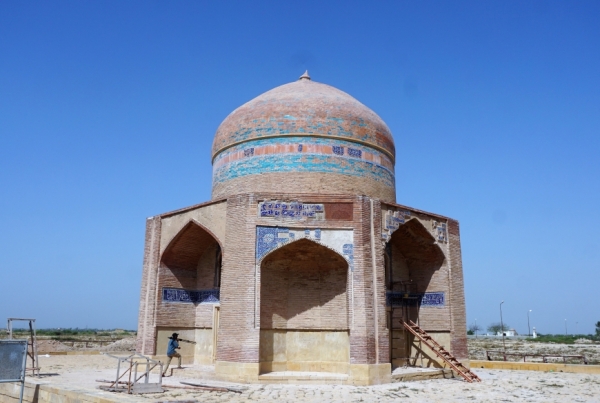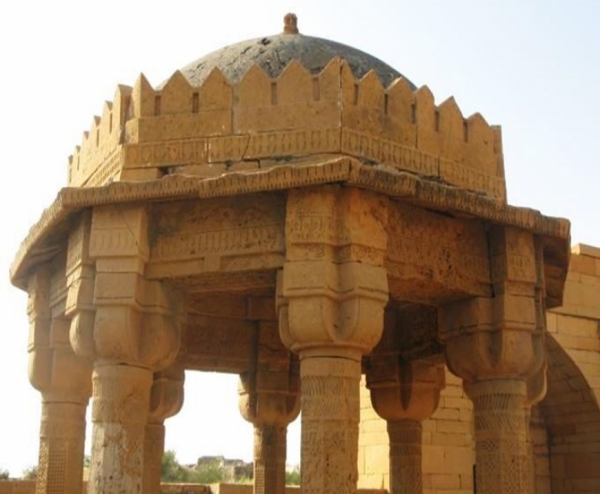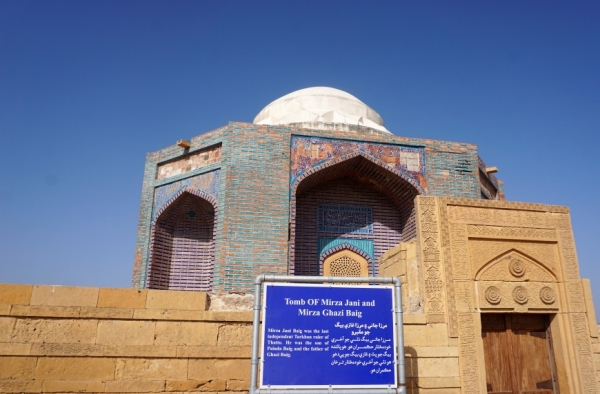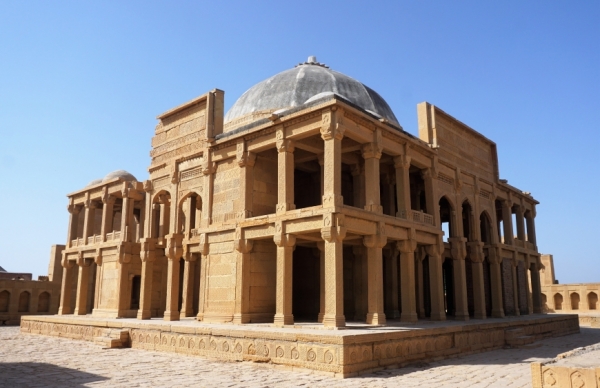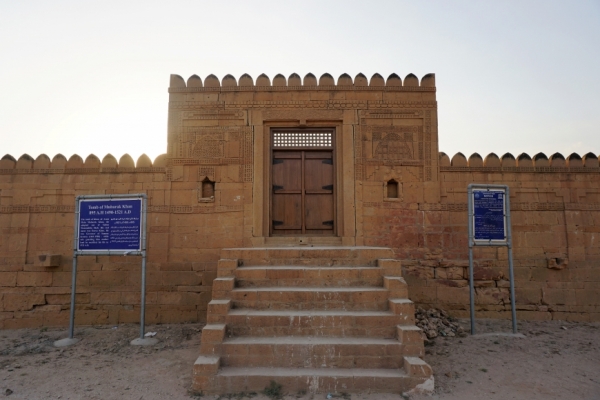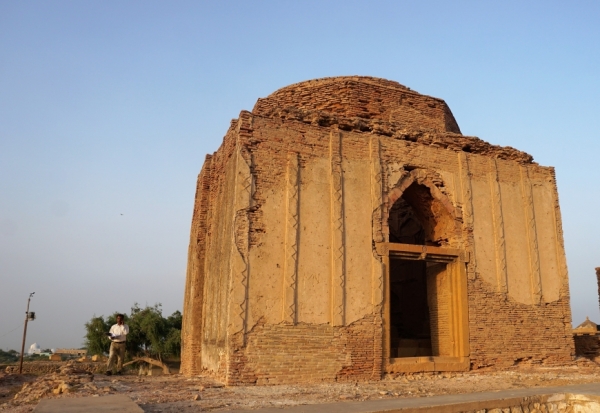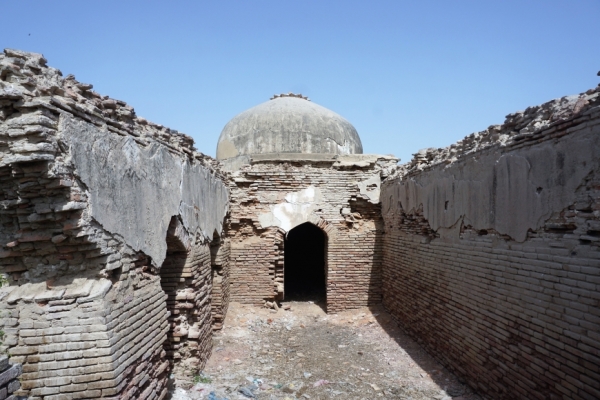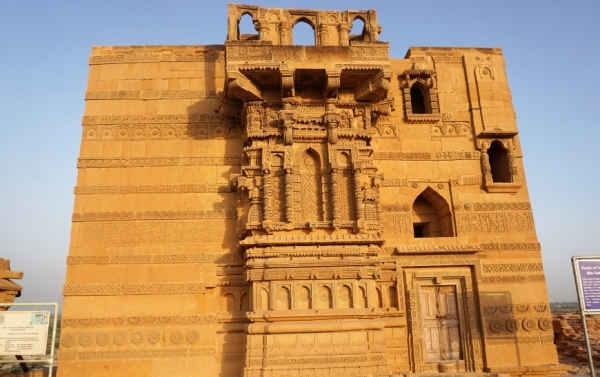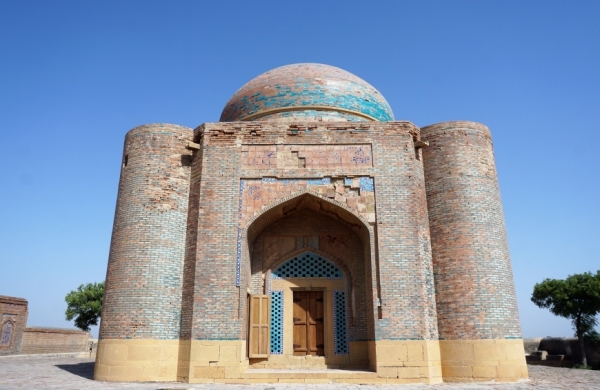 Hyderabad
Hyderabad is the second largest city of Sindh Province. The city was conquered by Mian Ghulam Shah Kalhoro upon the ruins of a Mauryan fishing village along the coast of the Indus River. Formerly, Hyderabad was known as Neroon Kot. Hyderabad city is rich in culture, traditions and history due to the fact that it lies alongside the River Indus. This city used to be renowned as the "Paris of India" due to the belief that the streets of the city were washed each morning with clean drinking water from the River Indus. Hyderabad now is a significant commercial and cultural center and serves as the passage between the rural and urban Sindh. A visitor coming to this city, can find one of the noteworthy sights, which include Pucco Kilo, Tombs of Talpurs, Mirs, and Kalhora Rulers, Hyderabad Gymkhana which is the main social club of the city. Beautifully preserved with the culture and tradition of Sindh, a museum has been established, which reflects the heritage and background of Indus Valley Civilization. Other prominent sights include River Indus, Bridge of Jamshoro, Gold Building, which is circular in shape. Rani Bagh, a park named after the Queen Victoria, Resham Gali and Shahi Bazar. The unusual thing about Hyderabad city is a road called as" Thandi Sarrak", which means cold street, where air pressure remains very high.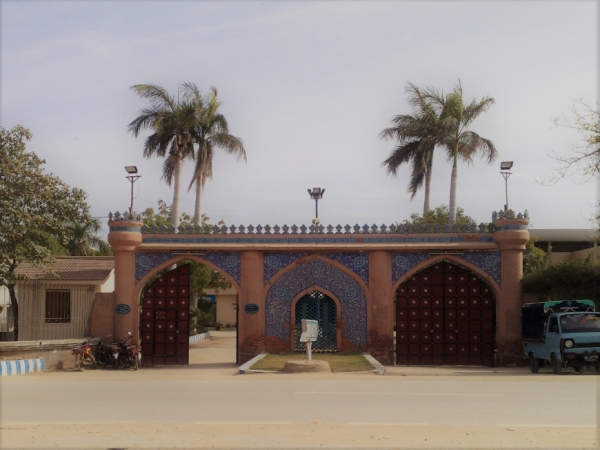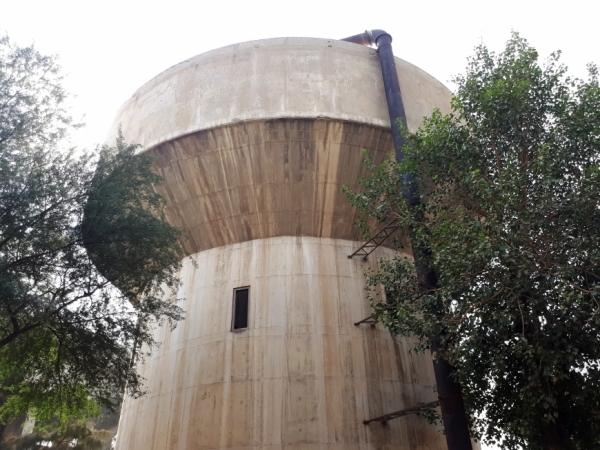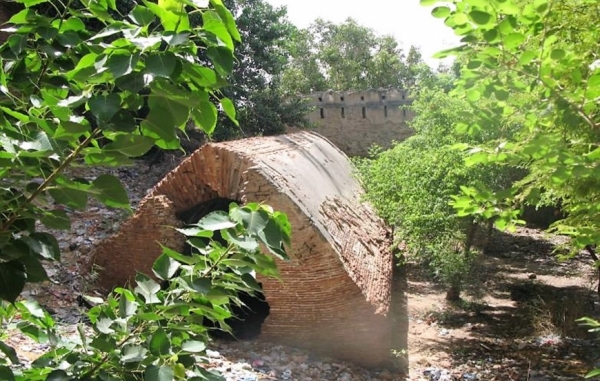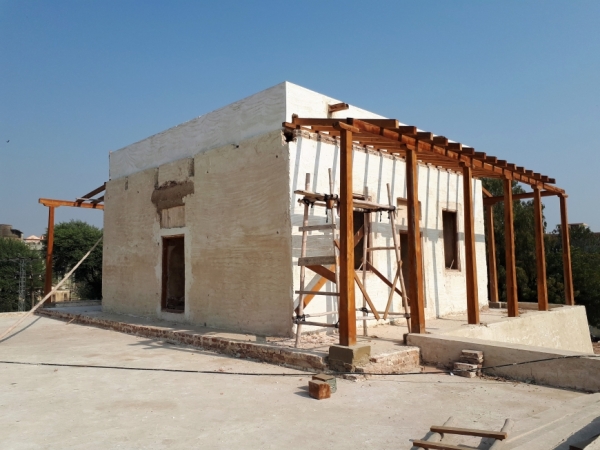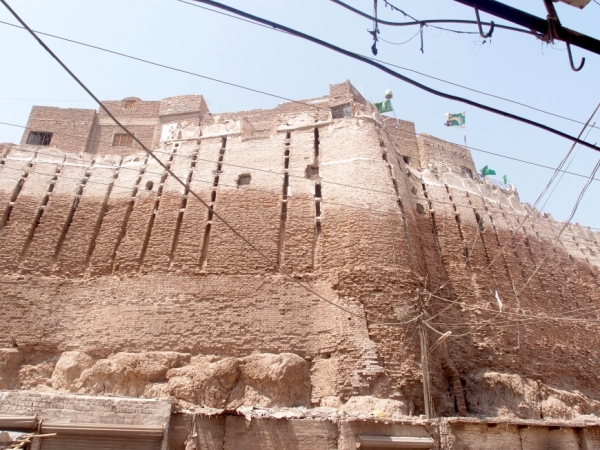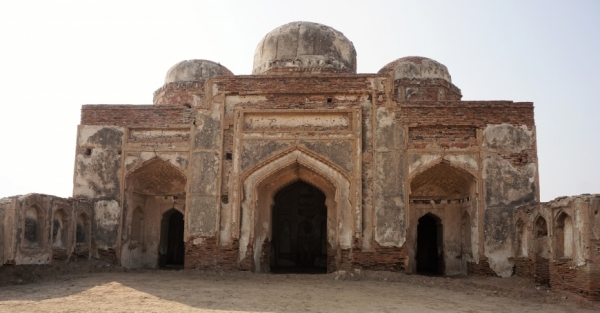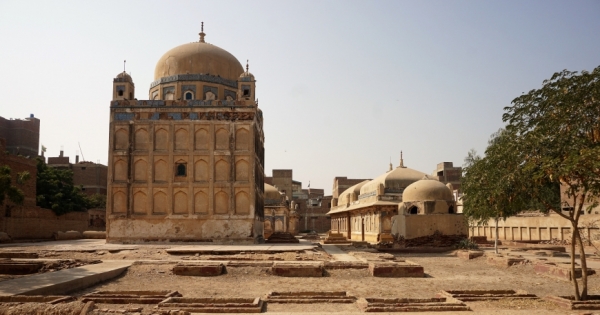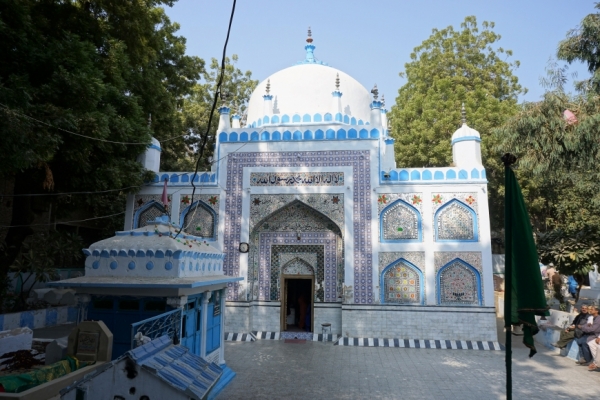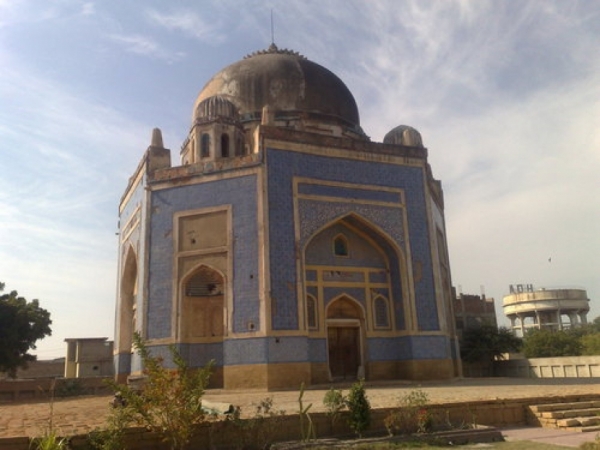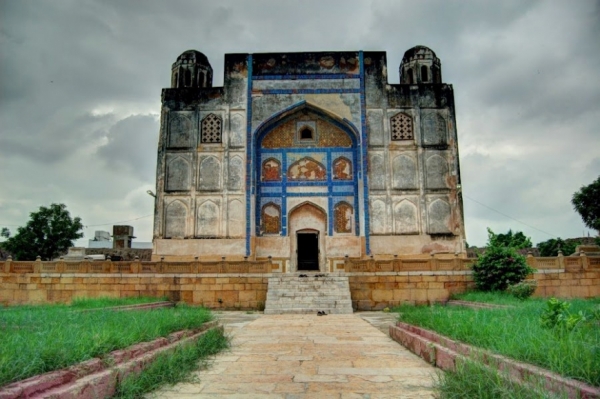 Sukkur
Sukkur is the third largest city in Sindh province; Located at the bank of River Indus. Formerly Sukkur was named as Aror or Bakhar, but later given the name Sukkur which means superiority in Sindhi. The cultural spots and bazaars in Sukkur show how rich it is in Sindhi culture, and they are the most prominent attractions of the city.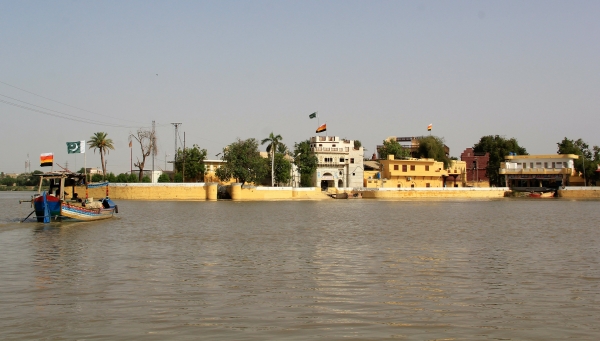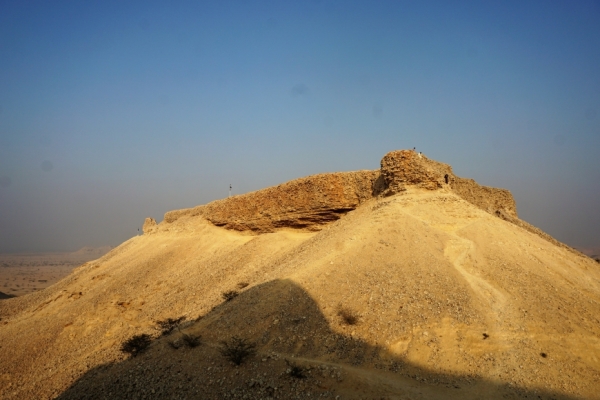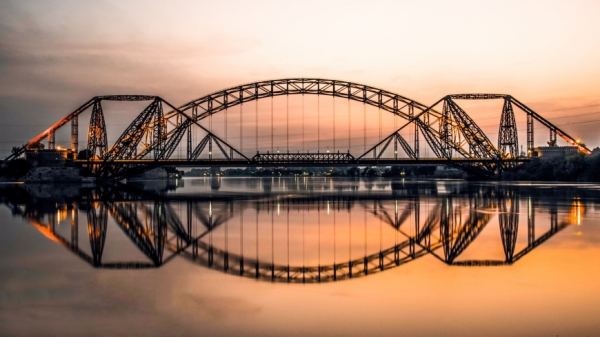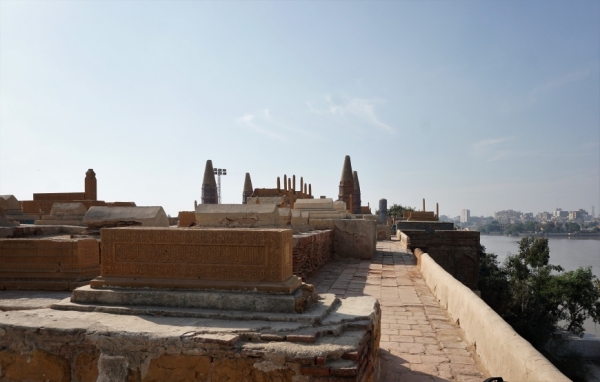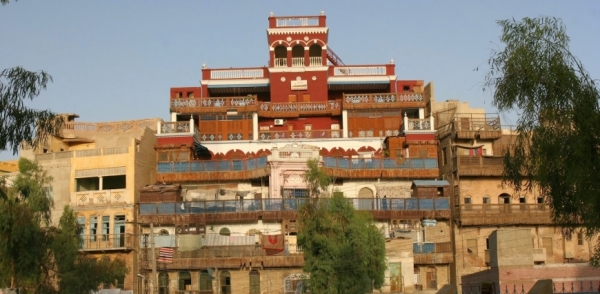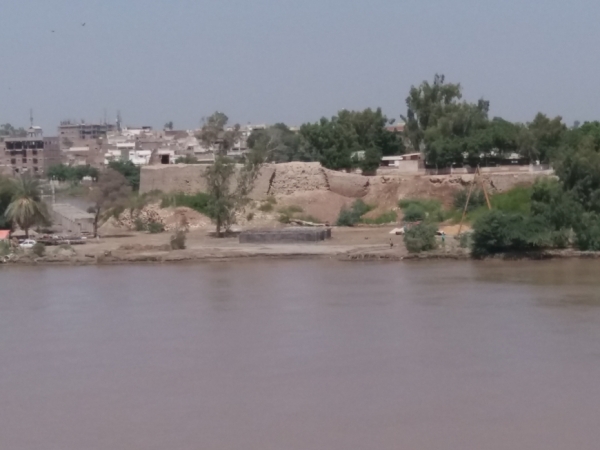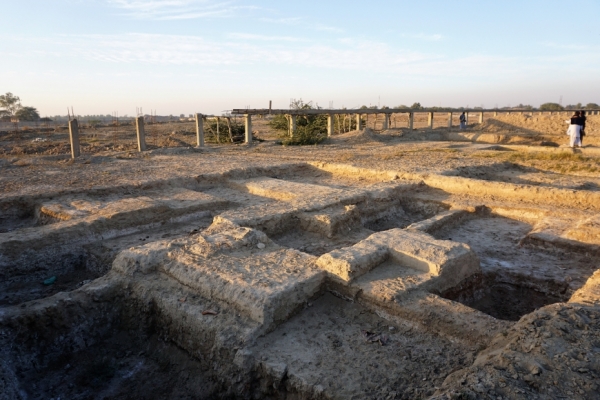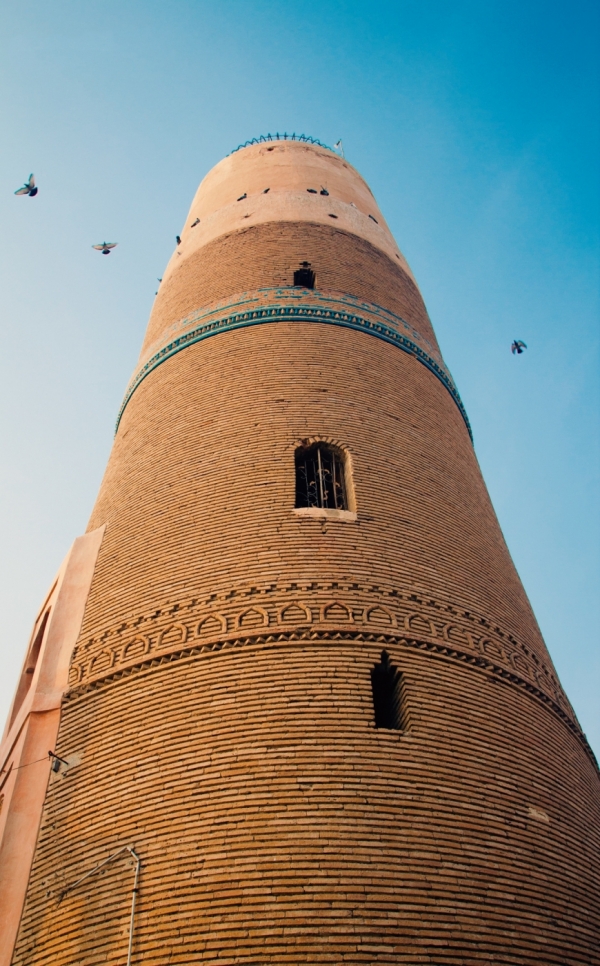 Tharparkar
The Tharparkar district occurs in the south east of Sindh. It is believed to be one of the 29 districts of the Sindh Province of Pakistan. More than 90% of the people live in more than 200 villages. The Headquarters of the Thar is known as Mithi. A very large area of Tharparkar constitutes of the Thar Desert. The thari life is full of adventures for visitors where they explore the indigenous cultures, traditions and lifestyles. It's a little paradise on earth. Visitors can meet and interact with community and enjoy local hospitality and enjoy the unique treasures.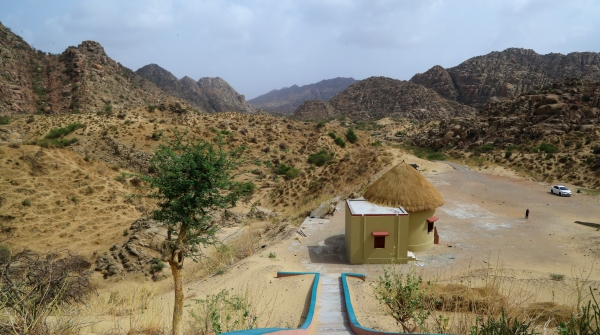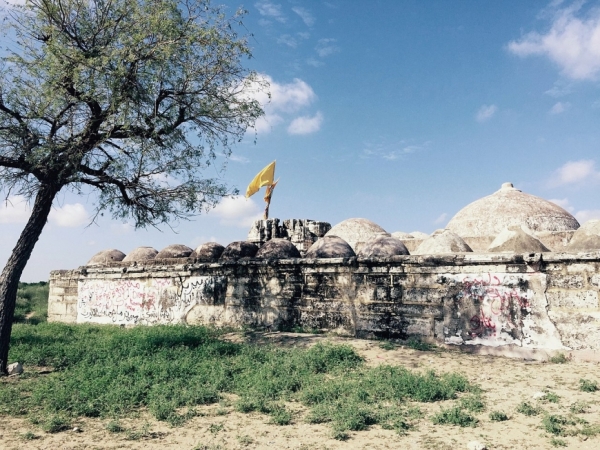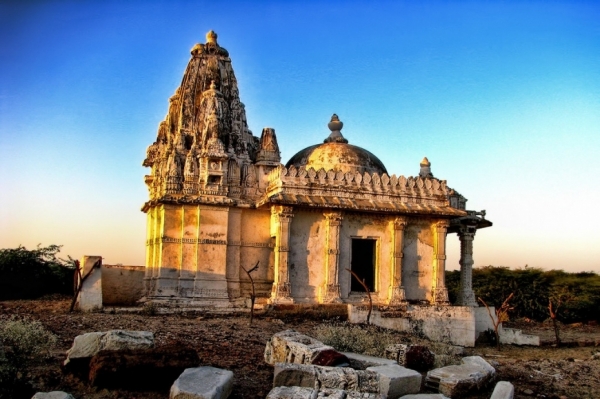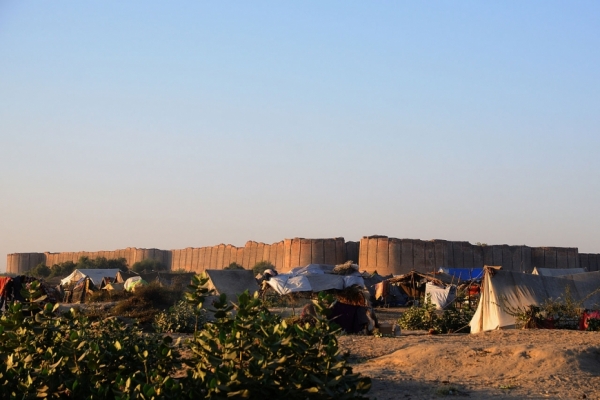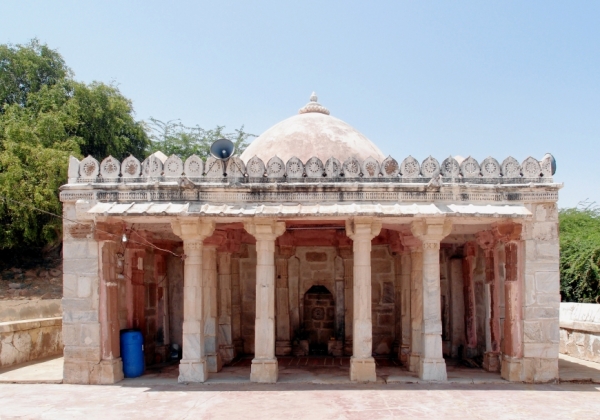 KHYBER PAKHTUNKHWA
Nature, hospitality and culture in perfect harmony
Khyber Pakhtunkhwa is located in the north-west region of Pakistan. It is known as the tourist hotspot for adventurers and explorers. The province has a varied landscape ranging from rugged mountains, valleys, hills and dense agricultural farms. The region is well known for its ancestral roots. There are a number of Buddhist archaeological sites from the Gandhara civilisation such as Takht Bhai and Pushkalavati. There are a number of other Buddhist and Hindu archaeological sites including Bala Hisar Fort, Butkara Stupa, Kanishka stupa, Chakdara, Panjkora Valley and Sehri Bahlol.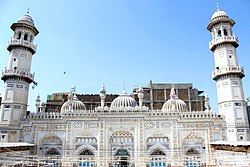 Mahabat Khan Mosque in Peshawar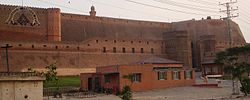 Bala Hissar Fort in Peshawar
Peshawar is the provincial capital of Khyber Pakhtunkhwa. The city is home to a number of sites including Bala Hisar Fort, Peshawar Museum, archaeological site of Gor Khuttree, Mohabbat Khan Mosque, old city of Sethi Mohallah, Jamrud Fort, the Sphola Stupa and the most famous market of Qissa Khawani. The city of Dera Ismail Khan is known to be the entrance into the province from Punjab and Balouchistan . The city is famous for its Hindu ruins at Kafir Kot. The Buddhist ruins at Shahbaz Garhi are also famous in the city of Mardan. Heading towards North, the region of Swat valley comes, which is a lush green paradise for the travelers, full of charming and picturesque spots like Marghazar, Miandam, Malam Jabba, Gabina Jabba, Jarogo Waterfall and Kalam sub valley are worth seen areas.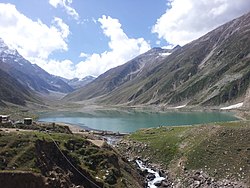 Saiful Muluk, Kaghan Valley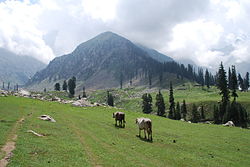 Kumrat Valley, Dir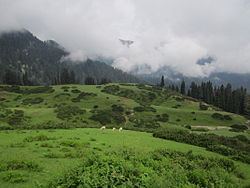 Gabina Jabba, Swat Valley
One of the most important cities in the province is Mansehra. The city is a major stop for tourists setting out to the Northern Areas and Azad Kashmir. The city is connected by the famous Karakoram Highway which ends up in China. Along the route there are several stops including the Kaghan Valley, Balakot, Naran, Shogran, Lake Saiful Mulook and Babusar Top. There are also several other sites within the province which attract a large number of tourist every year including Ayubia, Batkhela, Chakdara, Saidu Sharif, Kalam Valley and Hindu Kush mountain range in Chitral.
There are also several mountain passes that run through the province. One of the most famous is the Khyber Pass which links Afghanistan with Pakistan. The trade route sees a large number of trucks and lorries importing and exporting goods in and out of the region. The Babusar Pass is another mountain pass connecting the Thak Nala with Chilas on the Karakorum Highway. The Lowari Pass is another pass which connects Chitral with Dir via the Lowari Tunnel. The highest mountain pass in Pakistan is Shandur Pass which connects Chitral to Gilgit and is known as the Roof of the World. The pass is the center of three mountain ranges – Hindukush, Pamir and Karakoram.
Valleys
Chitral Valley
Kaghan Valley
Kalam Valley
Kumrat Valley
Swat Valley
Lakes
The following are the accessible lakes:
Ansoo Lake
Daral Lake
Dudipatsar
Kundol Lake
Mahodand Lake
Jabba Zomalu Lake
Katora Lake
Lake Saiful Muluk
Lulusar
Pyala Lake
National Parks
Broghil Valley National Park
Chitral National Park
Lulusar-Dudipatsar National Park
Saiful Muluk National Park
Sheikh Buddin National Park
Historic Places
Bala Hissar Fort
Chitral Fort
Mahabat_Khan Mosque
Kafir Kot
Khyber Pass
Takht-i-Bahi
Gallery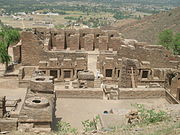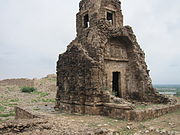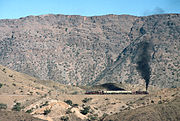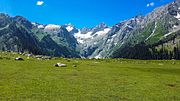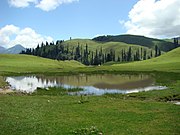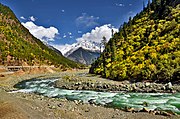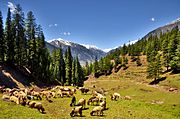 BALOUCHISTAN
Tourism in Balouchistan is a developing industry, and is overseen by the Tourism Directorate under the Government of Balouchistan. Balouchistan is known for its long coastal belt and few of the World's most beautiful sightseeing landmarks which extends from Karachi through Sonmiani, Ormara, Kalmat, Pasni, Gwadar, Jiwani and all the way up to Iran. It is also popular for its hill tops and rugged mountainous terrain.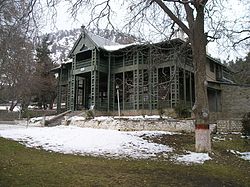 Quaid-e-Azam Residence, Ziarat
Geography
Balouchistan is the largest province of Pakistan. Comprising 44% of the country's land mass. It traces its history from times immemorial when it was inhabited by Stone Age hunters. According to French Archaeologist Professor Jarrige, by 6,000 BC farmers on the Bolan River were cultivating barley, wheat and dates using floodwater and storing their surplus in large mud bins. The people here were growing cotton and making pottery. Before the birth of Christ, it had commerce and trade links with ancient civilization of Babylon through Iran and into the valleys of Tigris and Euphrates. Alexander the Great (326 BC) had an encounter with the Sibia tribe of Balouchistan. Muhammad Bin Qasim (711 AD) and Mehmood Ghaznavi (11th century AD) also invaded Balouchistan resulting in the development of Muslim character. Even today most tribal people of this province resemble Arabs and the inhabitants can be quite a fascinating subject of study by anthropologists.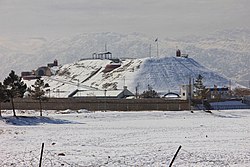 Quetta , Balouchistan in winter
Quetta is the capital city of Balouchistan and an important cultural centre in the region with its diverse landmarks; the port of city of Gwadar is a quickly developing town that aims to serve as a key hub of future industrial and shipping activity. The desert safari of Taftan, the ferry service of Gwadar, the parks and restaurants in Chaman and the hotels, resorts, and open recreation spots in Jiwani, Pasni, Ormara, Ziarat and Zarghoon provide a diverse blend to the tourist experience in Balouchistan.
Climate of Balouchistan
The climate of the upper highlands is characterized by very cold winters and warm summers. Winters of the lower highlands vary from extremely cold in the northern districts to mild conditions closer to the Makran coast. Summers are hot and dry. The arid zones of Chaghi and Kharan districts are extremely hot in summer. The plain areas are also very hot in summer with temperatures rising as high as 120 degrees F (50 degrees C). Winters are mild on the plains with the temperature, never falling below the freezing point.
Rainfall
Average annual precipitation in Balouchistan varies from 2 to 20 inches (50 to 500 mm). Maximum precipitation falls in the northeastern areas with annual average rain fall ranging from 8 to 20 inches (200 to 500 mm). It decreases in the south and the eastern parts and is minimum in Naukundi. Kharan and Dalbandin area, rainfall ranges between 1 and 2 inches (25 to 50mm). Evaporation rates are higher than the precipitation and generally vary from 72 to 76 inches (1830 1930 mm) per annum.
Rivers and streams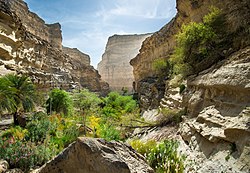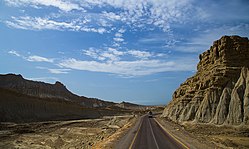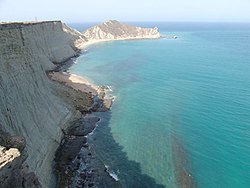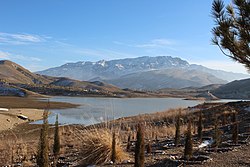 All rivers and streams are part of three major drainage systems. Coastal drainage system is characterized by small, ephemeral streams and hill torrents. Rivers and streams that do not possess any significant perennial flow constitute Inland system that dominates the central and northwestern area of the province. Nari, Kaha and Gaj rivers are part of Indus drainage system located in the northeastern margins of the province. The flow in rivers is typified by spring runoff and occasional flash floods. The rivers beds are dry and look like small streams. Stream gradients are high and the rate of run off is very rapid. The Zhob River Basin drains towards the northeast into the Gomal River which ultimately joins the Indus River. Streams along the border of Punjab and Sindh provinces flow toward the east and southeast into the Indus River. Central and western Balouchistan drains towards the south and the southwest into the Arabian Sea. Some areas located in districts Chaghi, Kharan, and Panjgur drain into playa lakes, locally called " Hamun" such as Humun-e-Lora and Hamun-e-Mashkel etc.
Culture and Heritage
People
A number of tribes constitute to make people of Balouchistan. Three major tribes are Baloch (Baloch & Brahvi) and Pashtoon. The Balochi speaking tribes include Rind, Lashar, Marri, Jamot, Ahmedzai, Bugti Domki, Magsi, Kenazai, Khosa, Rakhashani, Dashti, Umrani, Nosherwani, Gichki, Buledi, Notazai, Sanjarani, Meerwani, Zahrozai, langove, kenazai and Khidai. Each tribe is further sub-divided into various branches. The tribal chief is called Sardar while head of sub-tribe is known as Malik, Takari or Mir. Sardars and Maliks are members of district and other local Jirgas according to their status. The Baloch, believed to have originally come from Arabia or Asia Minor, can be divided into two branches: the Sulemani and Mekrani as distinct from the Brahvis who mostly concentrate in central Balouchistan. Among the eighteen major Baloch tribes, Bugtis and Marris are the principal ones who are settled in the buttresses of the Sulemania. The Talpur of Sind aIso claim their Baloch origin.
Festivals
There are religious and social festivals celebrated by the people of Balouchistan. Two major religious festivals are Eid-ul-Azha and Eid-ul-Fiter. On these festivals people adorn their houses, wear new dresses, cook special dishes and visit each other. Eid-Meladun-Nabi is another religious festival. It is a celebration of the Holy Prophet's birthday. Numerous colorful social festivals are also source of jubilation. Sibi festival that traces its roots to Mehergar, an archeological site of ancient human civilization, attracts people from across the country. It is attended by common folks, ministers and other government officials. Folk music performance, cultural dances, handicrafts stalls, cattle shows and a number of other amusing activities present a perfect riot of color. Buzkashi is a peculiar festival showing valor of Balouchistan people. It is celebrated on horse-back by two teams that use their skills to snatch a goat from the each other.
Five-day Sibi Mela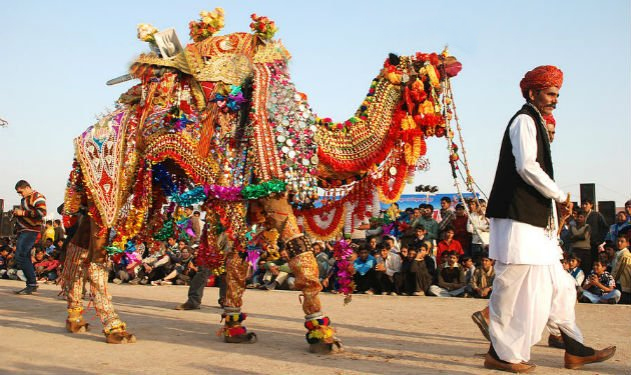 Sibi Mela is a cultural festival has been organised over the past several centuries, since the 15th century. Thousands of Baluchi tribesmen used to gather along with their animals in mid-February. This tradition still carries on. Tribesmen flock from all over Baluchistan, parts of Sindh and Punjab with their animals.
Scores of events including a flower show, fireworks, national songs contest, folk dance, tent pegging, motorcycle jumps and horse dances are part of the festival. Agriculture and industrial exhibition are also part of the festival.An exhibition of beautiful and rare animals is held for the attraction of participants. Local artists and those from other parts of the country also performs during the festival. Local and provincial dignitaries also attend the event among others. More than 3,000 Frontier Constabulary, police and other security officials are posted for the security of the Mela.
Places of interest
Astola Island
Spin Karaiz Lake
Wali Tangi Dam
Karkhsa Park Quetta
Bolan Pass
Zardalo
Sandeman Tangi
Pir Ghaib
Quetta
Mehrgarh
Moola Chotok
Urak Valley
Makran Coastal Highway
Gwadar
Hanna Lake
Hingol National Park
Hazarganji-Chiltan National Park
Jiwani Coastal Wetland
Juniperus macropoda
Khuzdar
Lahoot Lamakan
Kund Malir
Ziarat
Ziarat Juniper Forest
Hinglaj Mata Temples
AZAD KASHMIR
Dream Destination
Azad Kashmir is administrative region of Pakistan situated in northern part of the country. The northern part of Azad Jammu and Kashmir encompasses the lower part of the Himalayas, including Jamgarh Peak (15,531 feet, or 4,734 meters). However, Sarwali peak in the Neelum Valley is the highest peak in the state.[1] Fertile, green, mountainous valleys are characteristic of Azad Kashmir's geography, making it one of the most beautiful regions on the subcontinent
The southern parts of Azad Kashmir including Bhimber, Mirpur and Kotli districts has extremely hot weather in summers and moderate cold weather in winters. It receives rains mostly in monsoon weather.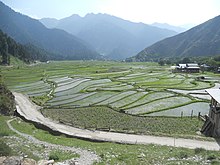 Paddy field in Leepa Valley
In the central and northern parts of state weather remains moderate hot in summers and very cold and chilly in winter. Snow fall also occurs there in December and January.
This region receives rainfall in both winters and summers. Muzaffarabad and Pattan are among the wettest areas of the state. Throughout most of the region, the average rainfall exceeds 1400 mm, with the highest average rainfall occurring near Muzaffarabad (around 1800 mm). During summer, monsoon floods of the Jhelum and Leepa River are common, due to high rainfall and melting snow.
Places to Visit
Ganga Choti
Neelum Valley
Sharda
Arang Kel
Rivers
Jhelum River
Neelum River
Poonch River
Shingo River
Rivers
Jhelum River
Neelum River
Poonch River
Shingo River
Valleys
Bandala Valley
Jhelum Valley (Kashmir)
Kas Chanatar
Leepa Valley
Neelum Valley
Samahni Valley
Bagh Valley
Lakes
Chitta Katha Lake
Baghsar Lake
Chotagala Lake
Ganga Lake
Ratti Gali Lake
Saral Lake
Shounter Lake Subri Lake
Adventure Tourism in Azad Kashmir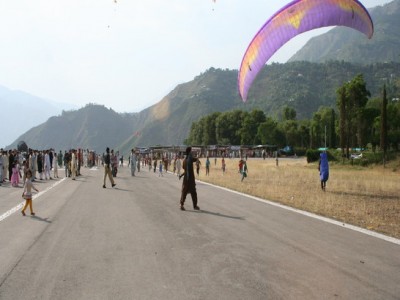 PARAGLIDING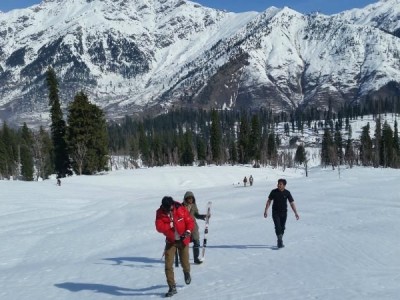 SKIING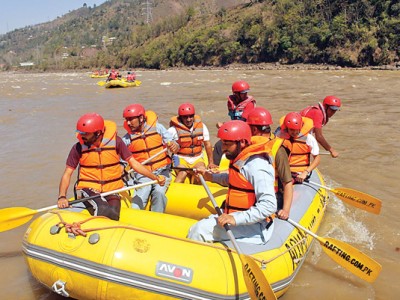 WHITE WATER RAFTING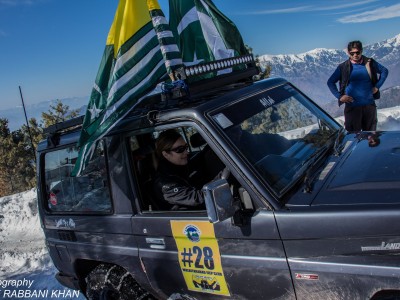 SNOW EXPEDITIONS
Gallery: Peak of Scenic Beauty!
BAGH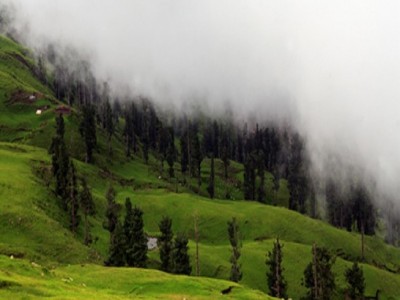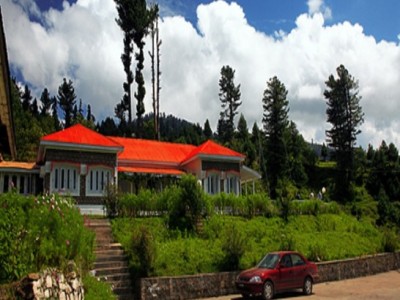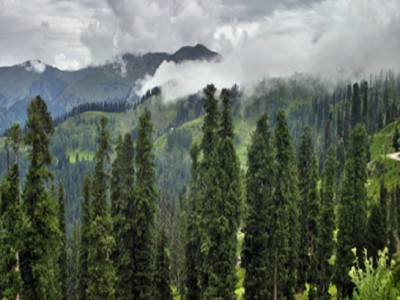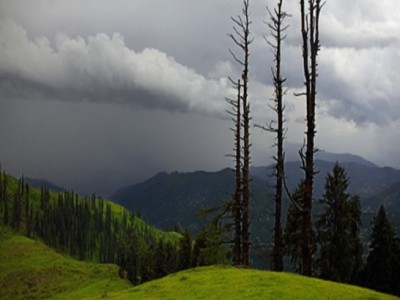 BANJOSA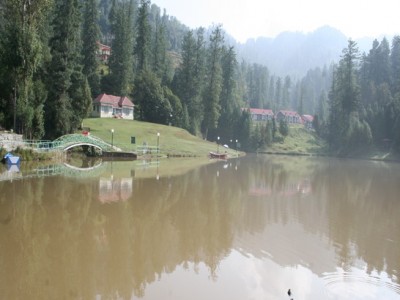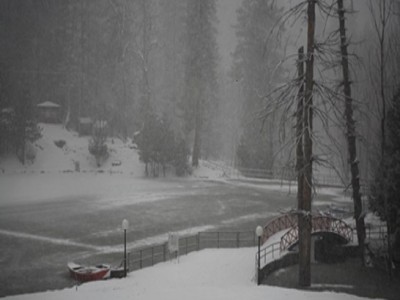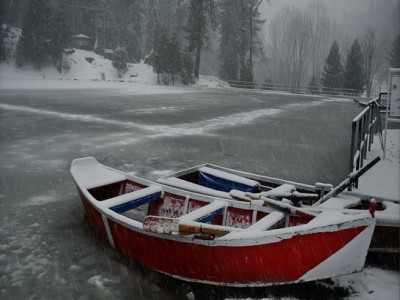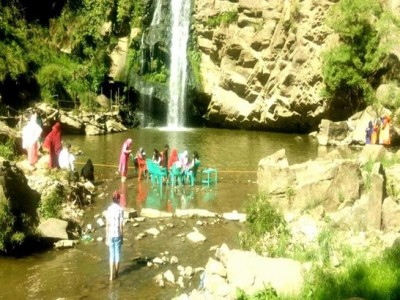 BHIMBER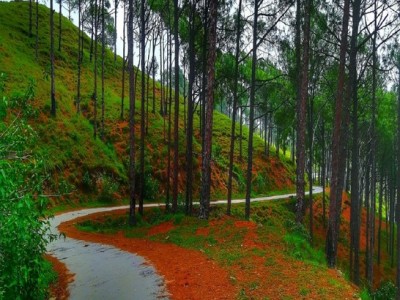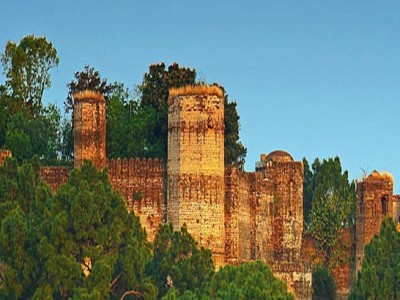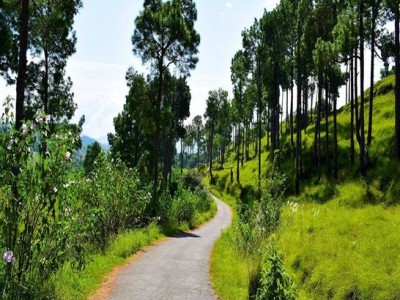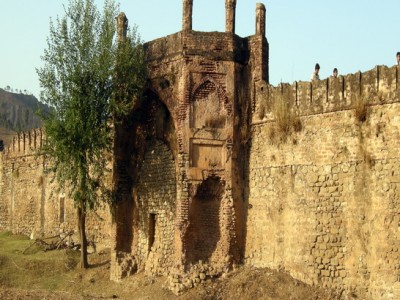 SAAD ABAD BHIMBER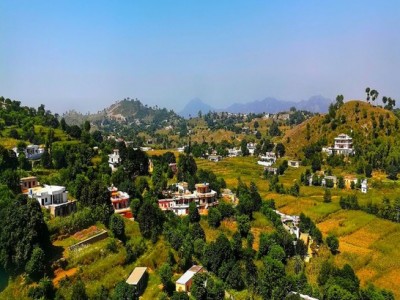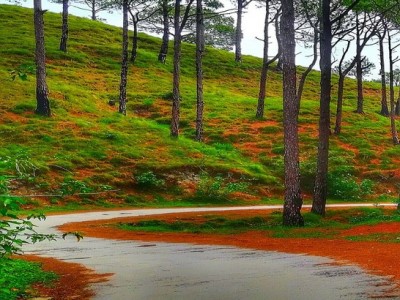 DANNA POTHI MEER KHAN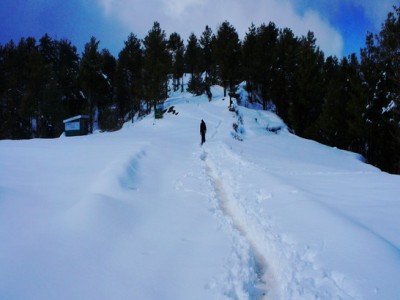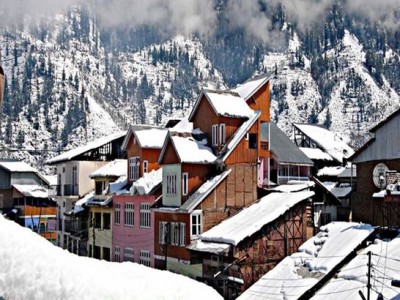 GILGIT-BALTISTAN
Heaven on Earth
Tourism in Gilgit-Baltistan, an administrative unit of Pakistan, focuses on the mountains. Gilgit-Baltistan borders Pakistan's Khyber Pakhtunkhwa Province to the west, a small portion of the Wakhan Corridor of Afghanistan to the north, Xinjiang, China to the northeast, the Indian territory Jammu and Kashmir and Ladakh to the southeast, and the Pakistani-administered state of Azad Kashmir to the south.
Gilgit-Baltistan is home to five of the "eight-thousanders" and to more than fifty peaks above 7,000 metres (23,000 ft). GilgitAstore and Skardu are the three main hubs for expeditions to those mountains. The region is home to some of the world's highest mountain ranges. The main ranges are the Karakoram and the western Himalayas. The Pamir Mountains are to the north, and the Hindu Kush lies to the west. Amongst the highest mountains are K2 (Mount Godwin-Austen) and Nanga Parbat, the latter being one of the most feared mountains in the world.
Three of the world's longest glaciers outside the Polar Regions are found in Gilgit-Baltistan: the Biafo Glacier, the Baltoro Glacier, and the Batura Glacier. There are, in addition, several high-altitude lakes in Gilgit-Baltistan.
Karakoram Highway
The Karakoram Highway is the major highway of Gilgit-Baltistan, which connects the region with the rest of Pakistan to the south and with China at its north end. It is highest paved road in world is sometimes termed as the "8th Wonder of World."
Major valleys
Gilgit Baltistan is home of world highest and beautiful valleys. These include Ghancha, Shiger, Astore Valley, Gilgit, Ghizer Valley, Hunza Valley, Skardu and Nagar Valley
Hunza Valley
Hunza Valley is considered one of the most beautiful valleys of Gilgit-Baltistan. It consists of Upper Hunza, Central Hunza, and Lower Hunza. Karimabad is the major city of the valley and has all facilities for mountaineers and tourists.[2] The popularity of the Hunza Valley and the amount of tourism there is due in part to its relative accessibility and proximity to the Karakoram Highway.
Major tourist attractions in Hunza are:
Attabad Lake - A major lake of Hunza Valley. It was created following a landslide at Hunza River near Attabad village on 4 January 2010. The resulting damming of the river caused the lake to slowly form, submerging several villages and displacing up to 6,000 people.
Baltit Fort - An old medieval fort located in Karimabad. It is also a UNESCO World Heritage Site.
Hussaini Suspension Bridge - A long wooden suspension bridge over Hunza River near Husaaini village. It is sometimes referred locally to as the "Indiana Jones Bridge" It is termed as one of the most dangerous bridges in the world.
Khunjerab Pass - At 4,693 meters, this is the highest border crossing in the world. It is also the only modern crossing on the China-Pakistan border. Most tourists visit on a daytrip from Hunza to see the border and then leave. The surrounding area is also a part of the Khunjerab National Park, which was set up to protect local, endangered wildlife, specifically the Marco Polo sheep.
Skardu Valley
Skardu Valley is located at confluence of Indus and shiger rivers surrounded by majestic peaks of Karakoram.
Lakes
Sheosar Lakein Deosai National Park, Skardu
Satpara sar Lakein Skardu, Baltistan
Katzura sar Lakein Skardu, Baltistan
Katpana Lakein Skardu, Baltistan
Zharba Tso Lakein Shigar, Baltistan
Phoroq Tso Lake in Skardu, Baltistan
Lake Kharfakin Gangche, Baltistan
Sozgung Lakein Thalay Valley, Baltistan
Byarsa Tso Lake in Gultari, Astore
Borith Lakein Gojal, upper Hunza, Gilgit
Rama sar Lakenear Astore
Rush sar Lakenear Nagar, Gilgit
Karambar sar Lakeat Kromber Pass Ishkoman Valley, Ghizer
Barodaroksh Lake in Bar Valley, Nagar
Ghorashi Lake in Ghandus Valley, Kharmang
Attabad Lake, Hunza
Khalti Lake, Gupis-Yasin District
Mountains
Eight-thousanders
K2 (Mount Godwin Austin/Chogori)
Nanga Parbat
Gasherbrum l
Broad Peak
Gasherbrum ll
Seven-thousanders
Gasherbrum lll
Gasherbrum lV
Masherbrum (K1)
Rakaposhi
Saltoro Kangri (K10)
Gallery: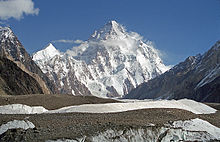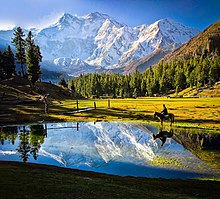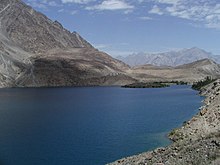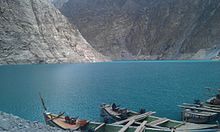 LISTS
UNESCO World Heritage Sites
| | | | |
| --- | --- | --- | --- |
| Name | Region | Period | UNESCO data |
| Archaeological Ruins at Moenjodaro | Sindh, Pakistan | 26th century BC to 19th century BC | 138; 1980; ii, iii |
| Taxila | Near modern Taxila, in Punjab, Pakistan | 5th century BC to 2nd century AD | 139; 1980; iii, vi |
| Buddhist Ruins of Takht-i-Bahi and Sahr-i-Bahlol | Khyber Pakhtunkhwa, Pakistan | 1st century | 140; 1980; iv |
| Fort and Shalamar Gardens in Lahore | Punjab, Pakistan | 1556 | 171; 1981; i, ii, iii |
| Historical Monuments at Makli, Thatta | Sindh, Pakistan | 14th century to 18th century | 143; 1981; iii |
| Rohtas Fort | Punjab, Pakistan | 1541 | 586; 1997; ii, iv |
Tentative list for Heritage Sites
In 2004, the Ministry of Tourism pushed forward for new sites in Pakistan to become a UNESCO World Heritage Site. In total, 26 sites are awaiting to be categorised as of 2016 which include
Badshahi Mosque, Lahore – mosque built in 1673 during Mugal Empire
Shah Jahan Mosque, Thatta – mosque built in 1647 by Shah Jahan
Wazir Khan Mosque, Lahore – mosque built in 1635 by Shah Jahan
Tomb of Jahangir, Tomb of Asif Khan and Akbari Sarai Gateway in Lahore – mausoleum built in 1637
Tomb of Bibi Jawindi, Baha'al-Halim and Ustead, Mosque of Jalaluddin Bukhari, Uch Sharif – five monuments of historical figures
Tomb of Shah Rukn-e-Alam, Multan – tomb for Sufi Shah Rukn-e-Alam
Chaukhandi Tombs, Karachi – tombs built during Mughal Empire
Central Karakoram National Park – largest protected area in northern Pakistan
Deosai National Park – a high-altitude alpine plain and a national park in Gilgit-Baltistan
Hingol National Park – a national park in Balouchistan
Hiran Minar and Tank, Sheikhupura – built by Mughal Emperor, Jahangir in 1606
Mehrgarh, Balouchistan – one of the oldest Neolithic ruins and archaeological sites
Rehman Dheri, Dera Ismail Khan – historical ruins of Indus Valley Civilization
Harappa, Punjab – historical ruins of the Bronze Age
Katas Raj Temples – temples near Chakwal which are attributed to Hindu Shahis Eras dating from about 615–950 CE
Nagarparkar Cultural Landscape – an important center of Jain religion and culture in Sindh
Mansehra Rock Edicts, Mansehra – earliest writings of the 3rd century BC
Ranigat, Khyber Pakhtunkhwa – archaeological remains of a Buddhist monastic complex
Shahbazgarhi Rock Edicts, Mardan – inscriptions of the Mauryan emperor, Ashoka
Baltit Fort, Hunza Valley – Tibetan-style fort built in the 13th century
Derawar Fort and the forts of Cholistan Desert – located in Punjab
Ranikot Fort, Dadu – one of the largest forts in the world
Port of Banbhore – archaeological site of historical port city on the Indus River
The Salt Range and Khewra Salt Mine – the second largest and oldest salt mine in the world
Karez System – in Balouchistan
Ziarat Juniper Forest – a juniper forest in Ziarat, Balouchistan .
List of Major Tourism Attractions
Archaeological Museums:
Archaeological Museum of Balouchistan , Off: Fatima Jinnah Road, Quetta.
Archaeological Museum Banbhore, Thatta.
Archaeological Museum Harappa, Distt. Sahiwal.
Archaeological Museum Moenjodaro, Distt Larkana.
Archaeological Museum Saidu Sharif, Swat.
Archaeological Museum Taxila, District Rawalpindi.
Archaeological Museum Umerkot, Distt Tharparkar.
National Museum of Pakistan, Burns Gardens, Karachi.
Sibi Museum, Sibi.
University Museums:
Archaeological Museum, Department of History, Karachi University.
Archaeological Museum, Department of Archaeology, University of Sindh, Jamshoro.
Archaeological Museum, University of Peshawar.
Command and Staff College Museum, Staff College Road, Quetta.
Geological Survey of Pakistan Museum, University of Balouchistan , Quetta.
Provincial Museums:
Allama Iqbal Museum, Lahore.
Armoury Museum and Sikh Gallery Old Fort, Lahore.
Atiyya Faizi Art Gallery, Ingle Road, Karachi.
Bahawalpur Museum, Bahawalpur,
Bhitshah Cultural Museum, Hala, Matiari, Sindh.
Chughtai Museum, Lahore.
Dir Museum, Chakdara, Dir,
Faqir Khana Museum, Lahore.
Industrial and Commercial Museum, Lahore.
Lahore Museum, Lahore.
Mughal Museum, Old Fort, Lahore.
Mangla Dam Museum, Mangla.
National Museum of Natural History, Islamabad.
Pakistan Air Force Museum, Peshawar.
Pakistan Army Museum, Rawalpindi.
Pakistan Folk Art Museum, Islamabad.
Pakistan Forest Museum, Peshawar.
Pakistan Navy Museum, Karachi.
Peshawar Museum, Peshawar.
Quaid-e-Azam, Birth Place Museum, Kharadar, Karachi.
Quaid-e-Azam's Relics Museum, Karachi.
Shakir Ali residence Museum, Lahore.
Sindh Provincial Museum, Hyderabad.
Talpur House Museum, Hyderabad.
Historical Places
Wazir Mansion, Karachi.
Quaid-e-Azam Mazar, Karachi.
Kotri Barrage, Hyderabad.
Hyderabad Fort, Hyderabad.
Kot Diji, Khairpur.
Lloyd Barrage, Sukkur
Lansdown Bridge, Sukkur/Rohri.
Minaret of Masum Shah, Sukkur.
Sattein Jo Aastan ( Place of seven female friends),
Sadh Belo ( Hindu Pilgrimage Area) Sukkur.
Makli Hills, Thatta.
Badshahi Mosque, Lahore.
Lahore Fort, Lahore.
Minar-e-Pakistan, Lahore.
Fort Mounde Shahid, Bahawalpur
Derawar Fort, Bahawalpur
Fort Munro, D.G. Khan.
Rohtas Fort, Jehlum
Balahisar Fort, Peshawar.
Kharfocho Fort, Khaplu, Ghanche.
Hunza Fort, Hunza
National Parks:
Kirther National Park, Dadu.
Hazarganji Chiltan National Park.
Karkhasa Park.
Dhrun, Balouchistan .
Hingol, Balouchistan .
Zoological Garden, Bahawalpur.
Lal Suhanra National Park, Bahawalpur.
Shalamar Garden, Lahore.
Jallo Park, Lahore.
Changa Manga Park, Lahore.
Kallar Kahar Park, Chakwal.
Ayub National Park, Rawalpindi.
Chattar Park, Islamabad.
Margallah Hills, Islamabad.
Khunjerab, Northern Areas.
Passes
Lak Pass (Kalat & Quetta)
Bolan Pass (Sibi & Quetta)
Khojak Pass (Pak - Afghan Border)
Khyber Pass (Pak - Afghan Border)
Khunjerab Pass (Pak - China Border)
Darra (Kohat Pass)
Babusar Pass (Kaghan – Gilgit)
Beaches:
Hawkes Bay, Karachi. 􀂾 Sandspit, Karachi.
Paradise Point, Karachi. 􀂾 Clifton, Karachi.
French (Haji Abdullah Goth), Karachi.
Gadani – Balouchistan
Deserts:
Cholistan, Punjab. 􀂾 Thar, Sindh
Thal, Punjab 􀂾 Sehan, Balouchistan
Muslim Shrines:
Abdullah Shah Ghazi, Karachi.
Sachal Sar Mast, Draza Sharif, Khairpur.
Bhitshah, Hala, Matiari.
Sehwan Sharif, Dadu.
Uch Sharif, Bhawalpur.
Shah Rukan-e-Alam, Multan.
Baha-ud-Din Zakaria, Multan.
Shah Shams Tabrez, Multan.
Data Ganj Bakhsh, Lahore.
Jahangir's Tomb, Lahore.
Nur Jhan's Tomb, Lahore.
Baba Bulhe Shah, Kasur.
Pir Waris Shah, Jandiala Sher Khan, Sheikhpura.
Shah Abdul Latif, Islamabad.
Pir Mehar Ali Shah, Golra Sharif, Islamabad.
Mohra Sharif, Murree.
Ziarat Pir Baba, Swat.